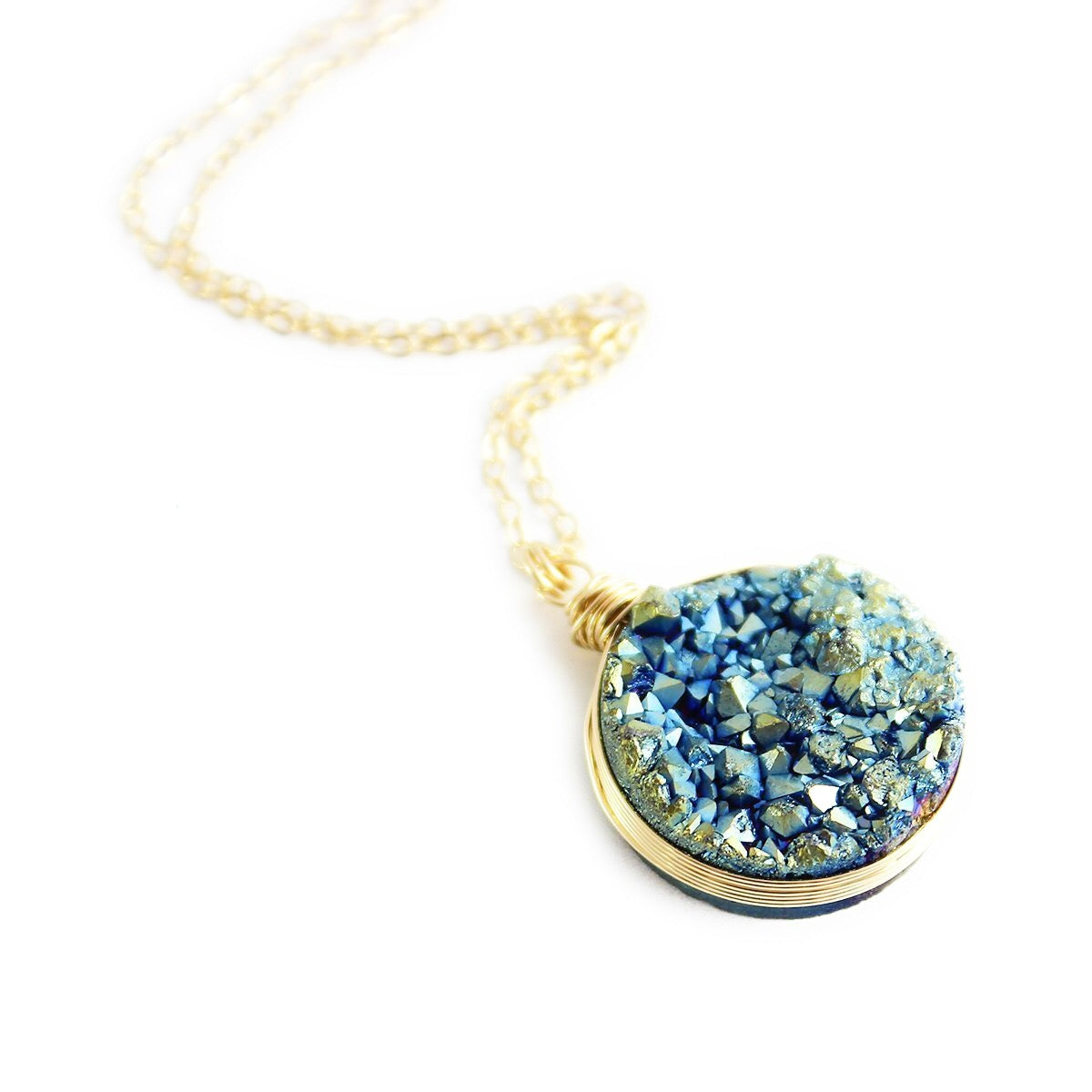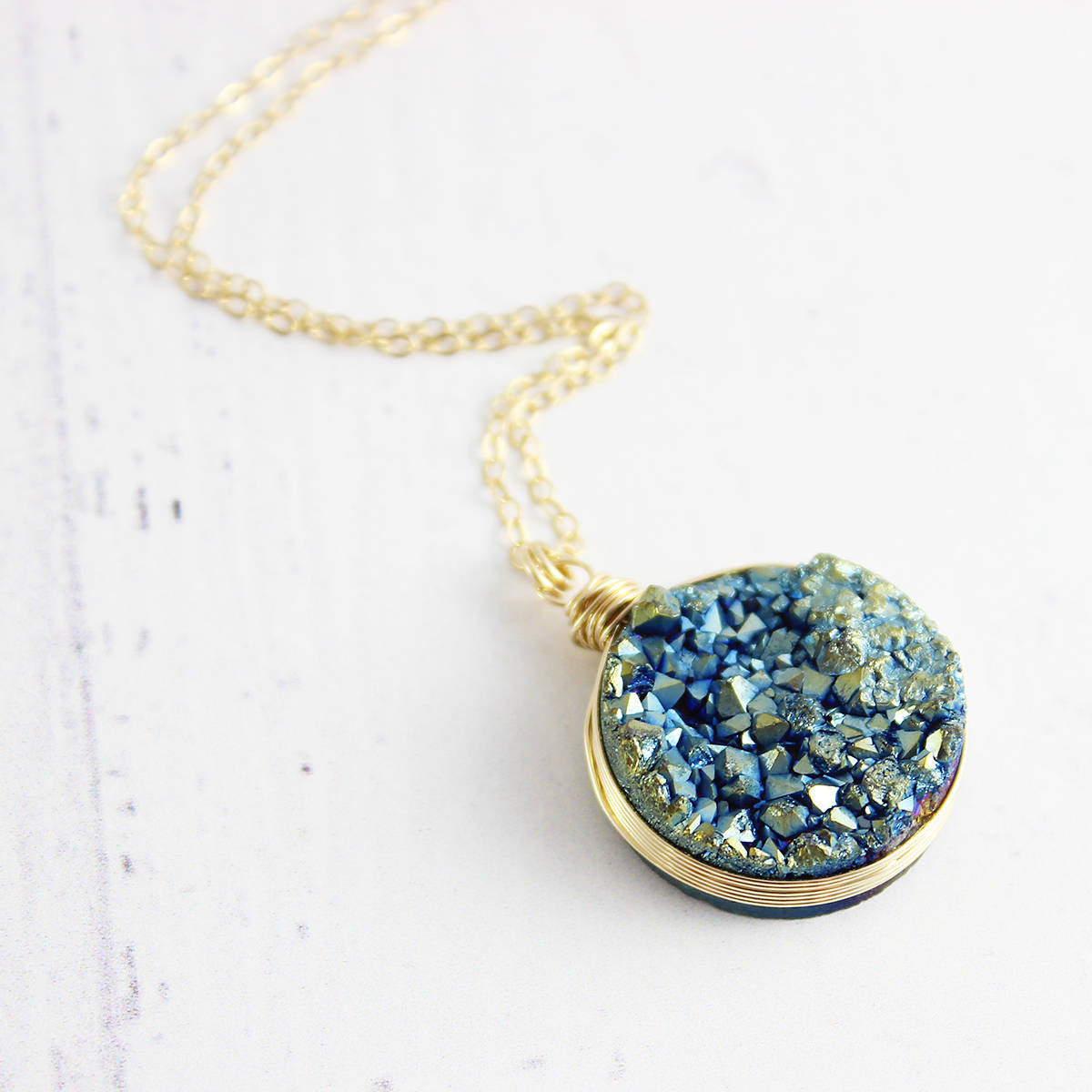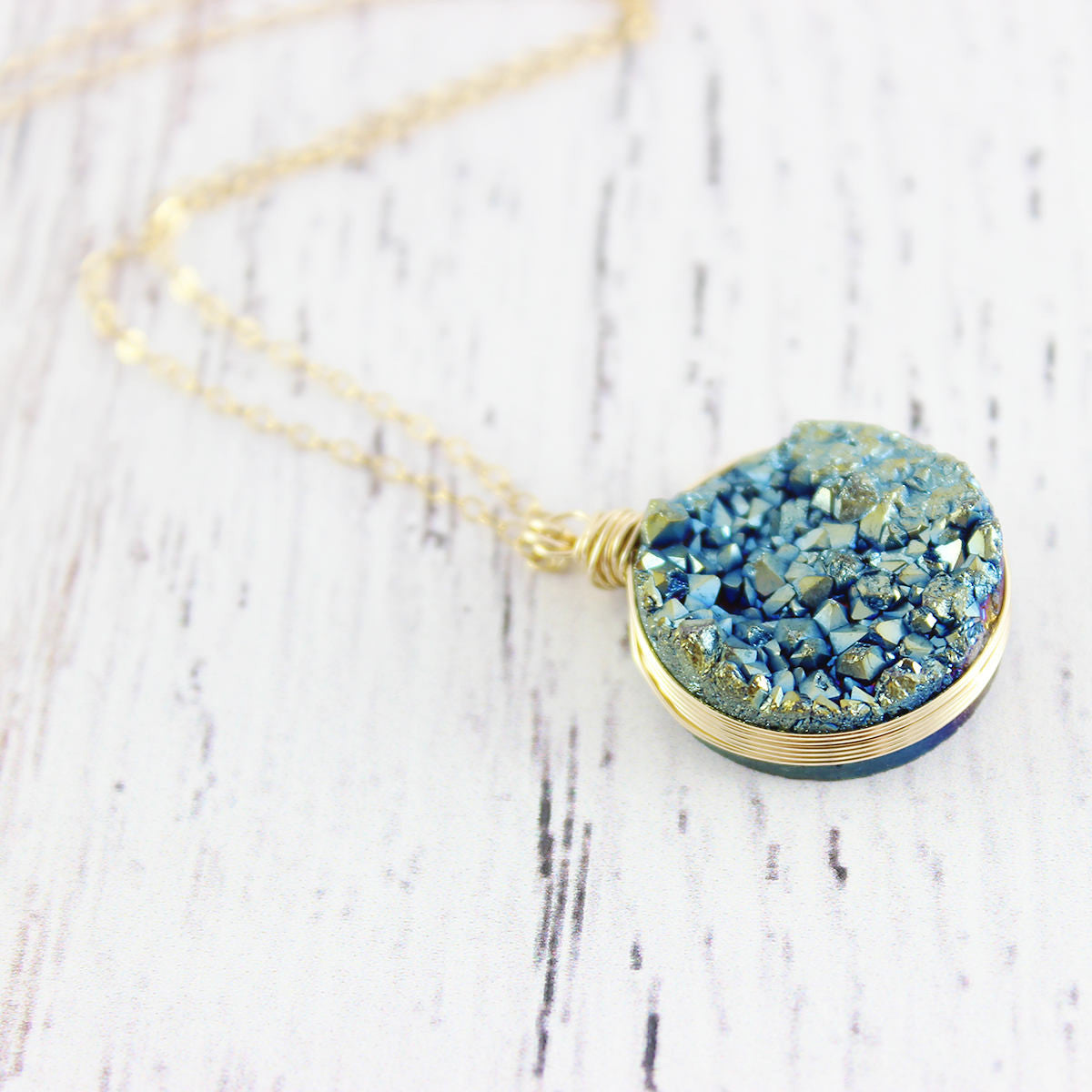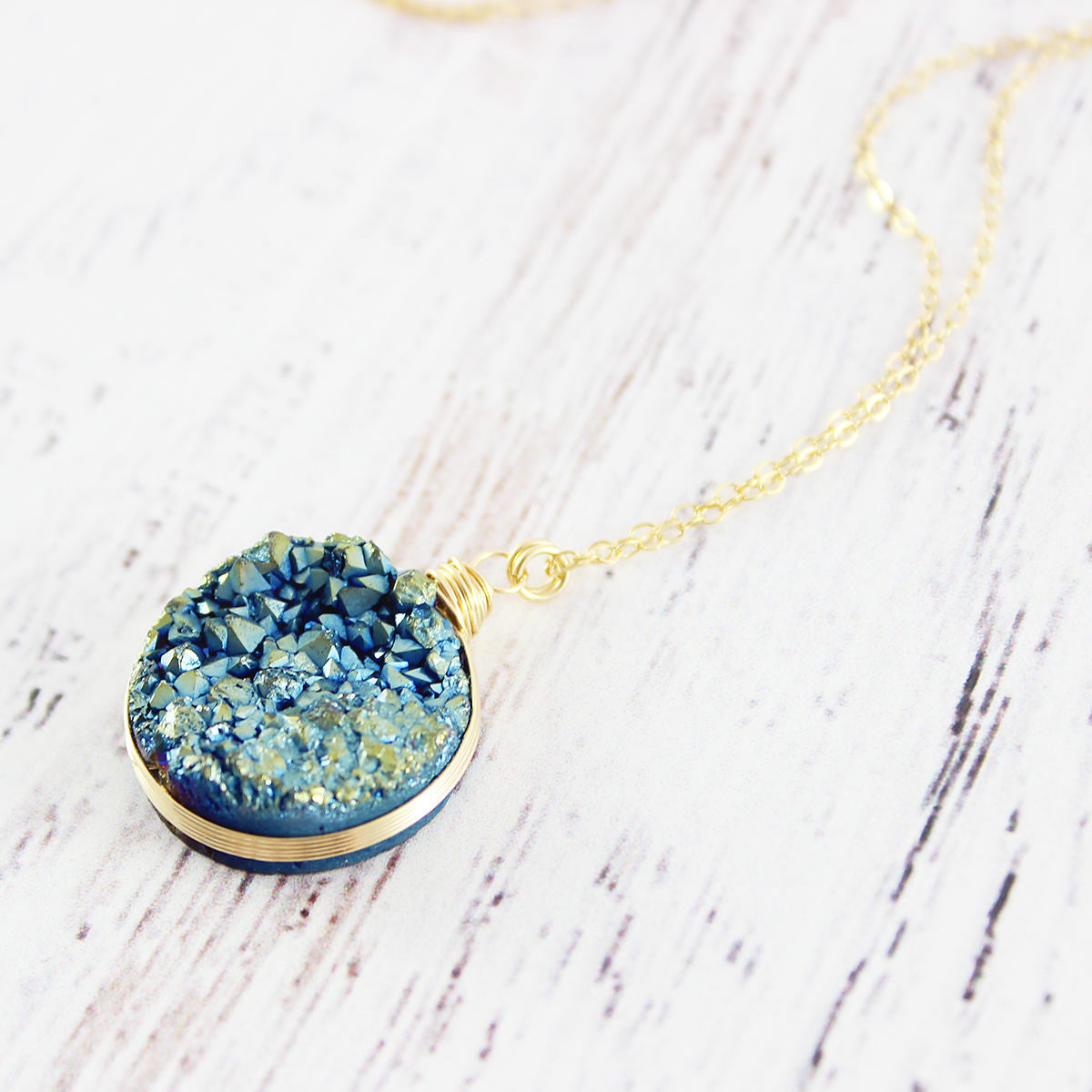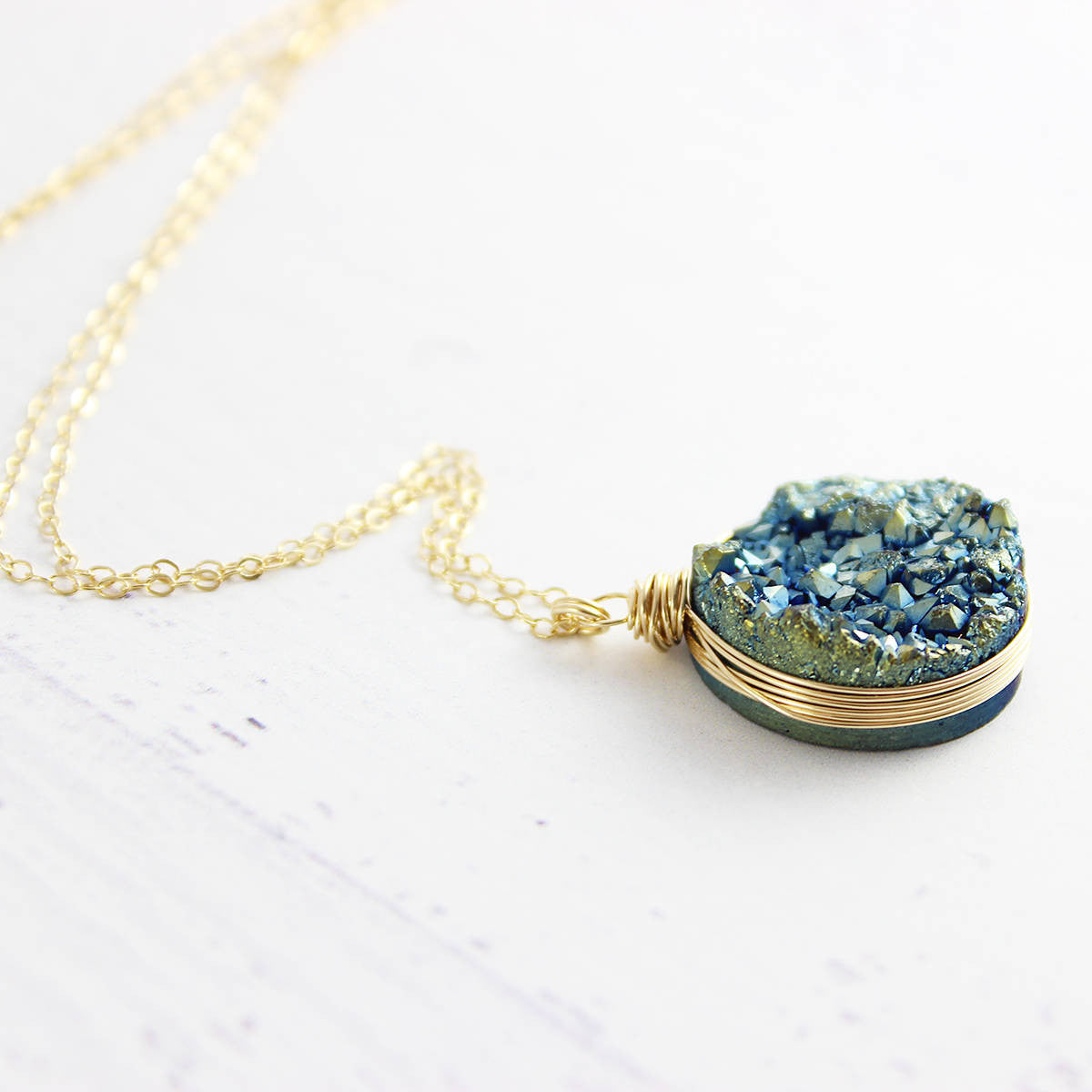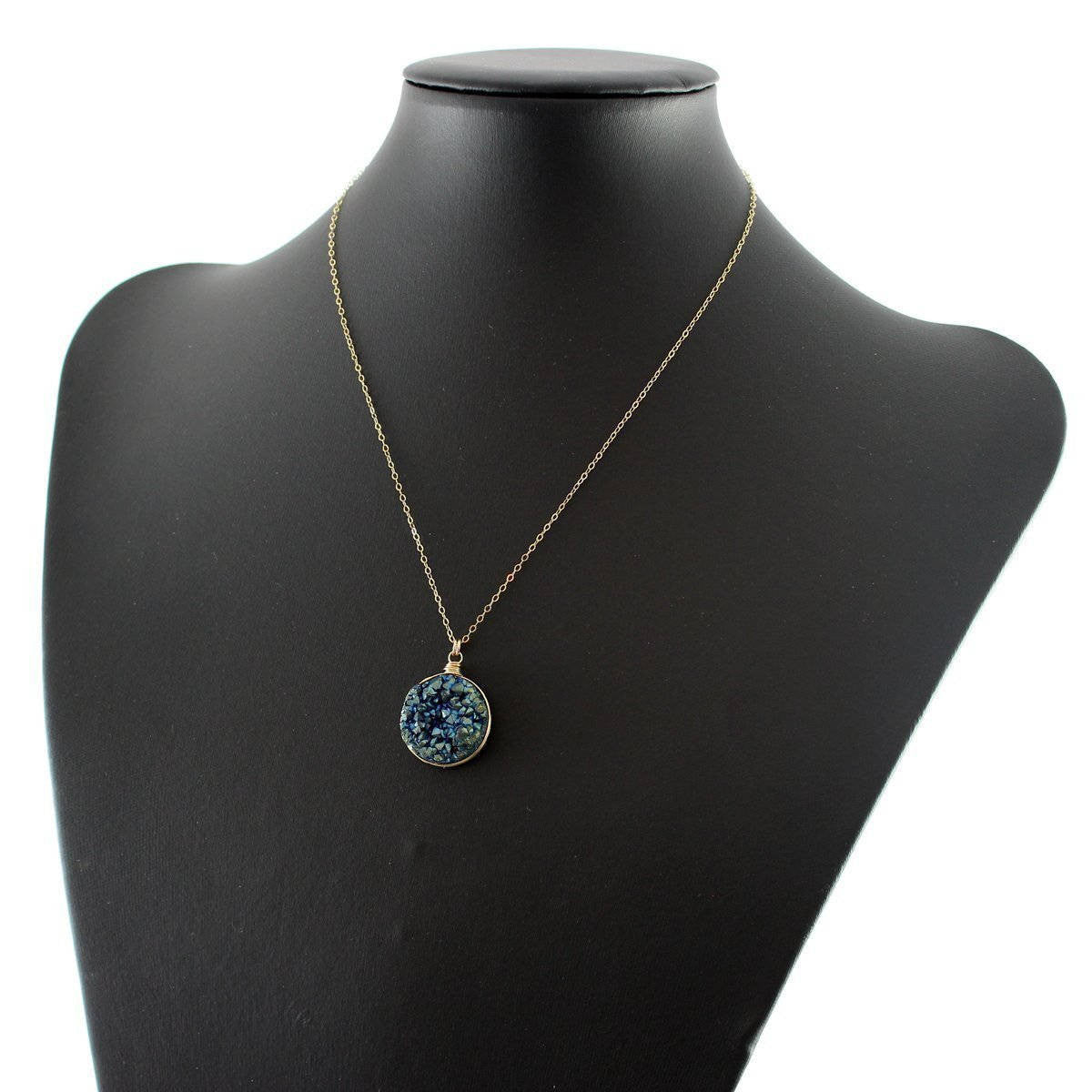 Blue Green Druzy Gold Pendant Necklace
Buy on the 5 star rated, out of 229 ratings, Starletta Designs Amazon Handmade store and get free shipping:
Copy and paste this link to view this necklace on Amazon:
https://www.amazon.com/dp/B01HP4E71G?ref=myi_title_dp
Click on this link to see the full Amazon collection of 200 items: 
https://www.amazon.com/s?me=A2AA3CWGTJBP79&rh=n%3A11260432011
Note: The Amazon store is open year-round, but this Shopify store is open seasonally December 1st-31st.
International Orders: Paypal only. Shipping fee schedules available for USPS, UPS, and DHL. Prices are as listed on Amazon, plus country-specific taxes and/or duties. Message us year-round: contactstarlettadesigns@gmail.com
Blue Green Druzy Gold Pendant Necklace:
Blue green druzy gold pendant necklace with soothing colors from the ocean's waves and depth. Druzy quartz gemstone necklace with soothing effect and cool colors that induce calmness. Genuine handmade blue-green stone necklace with a rough aesthetic gives a natural feel. A 20 mm circular druzy quartz crystal bead is wrapped with 14kt gold-filled wires. This bead hangs from a 14kt gold-filled chain which comes in 16 inch and 18 inch length variations. Each necklace is handcrafted; therefore every piece of our jewelry is signature and exquisitely unique to you.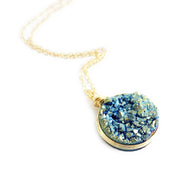 Blue Green Druzy Gold Pendant Necklace