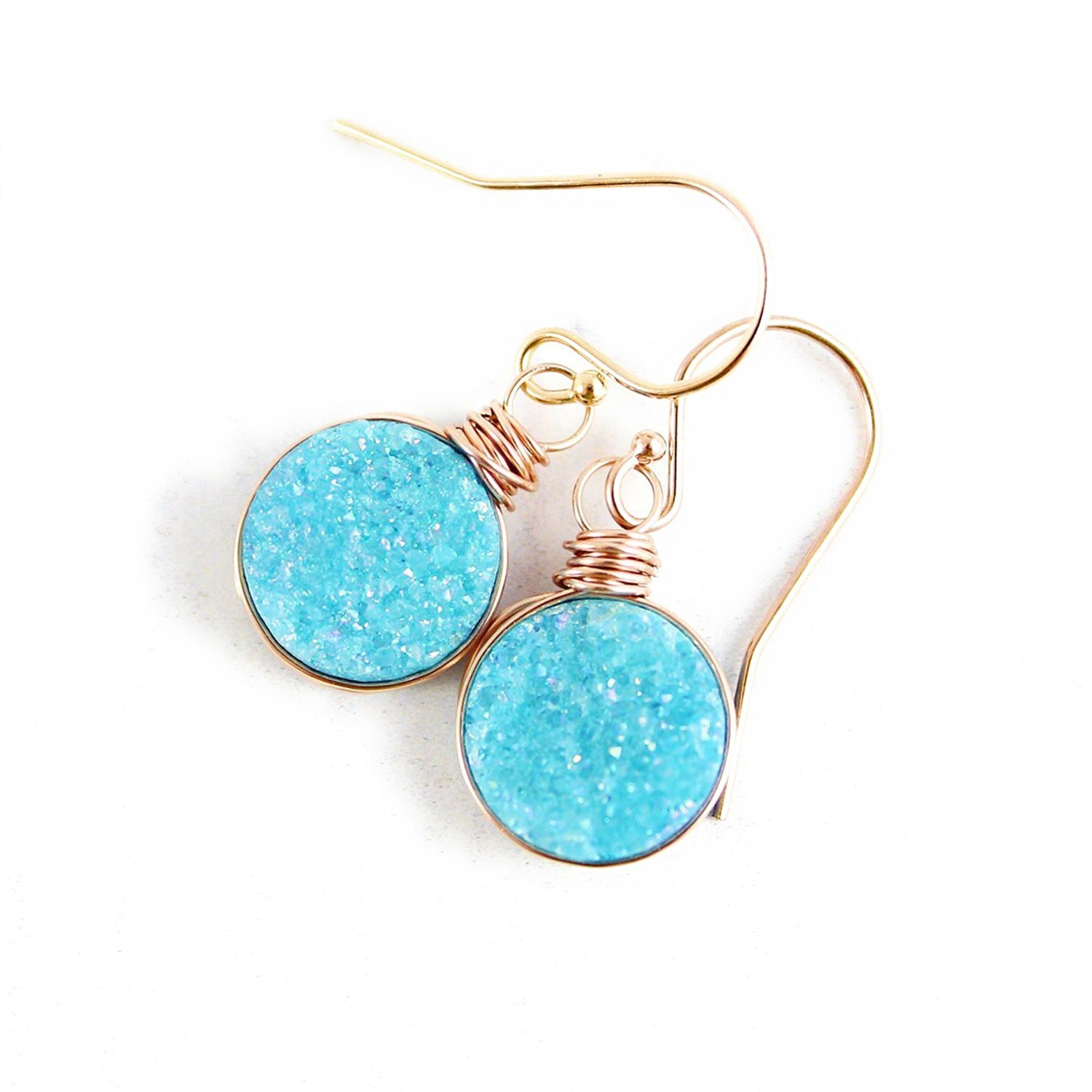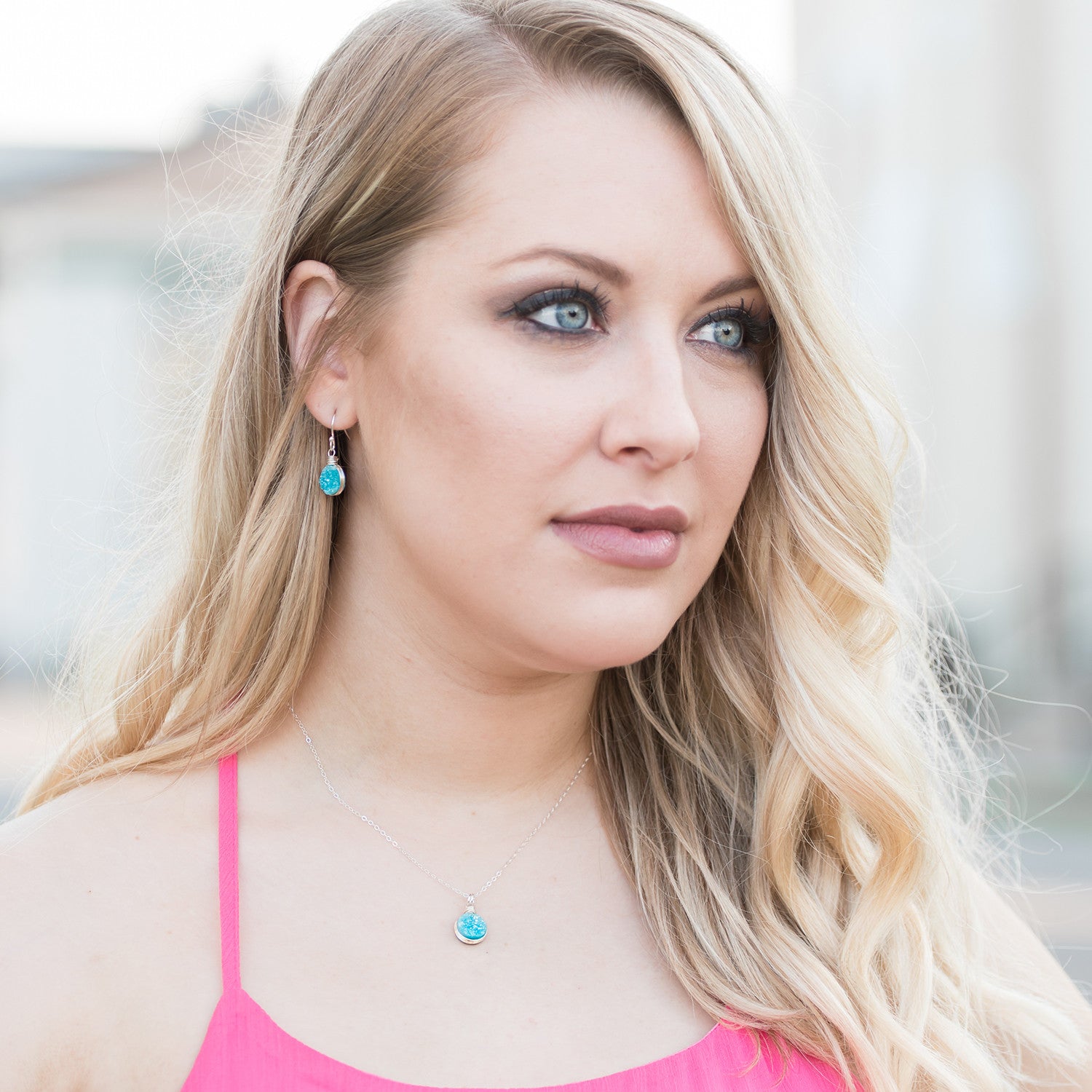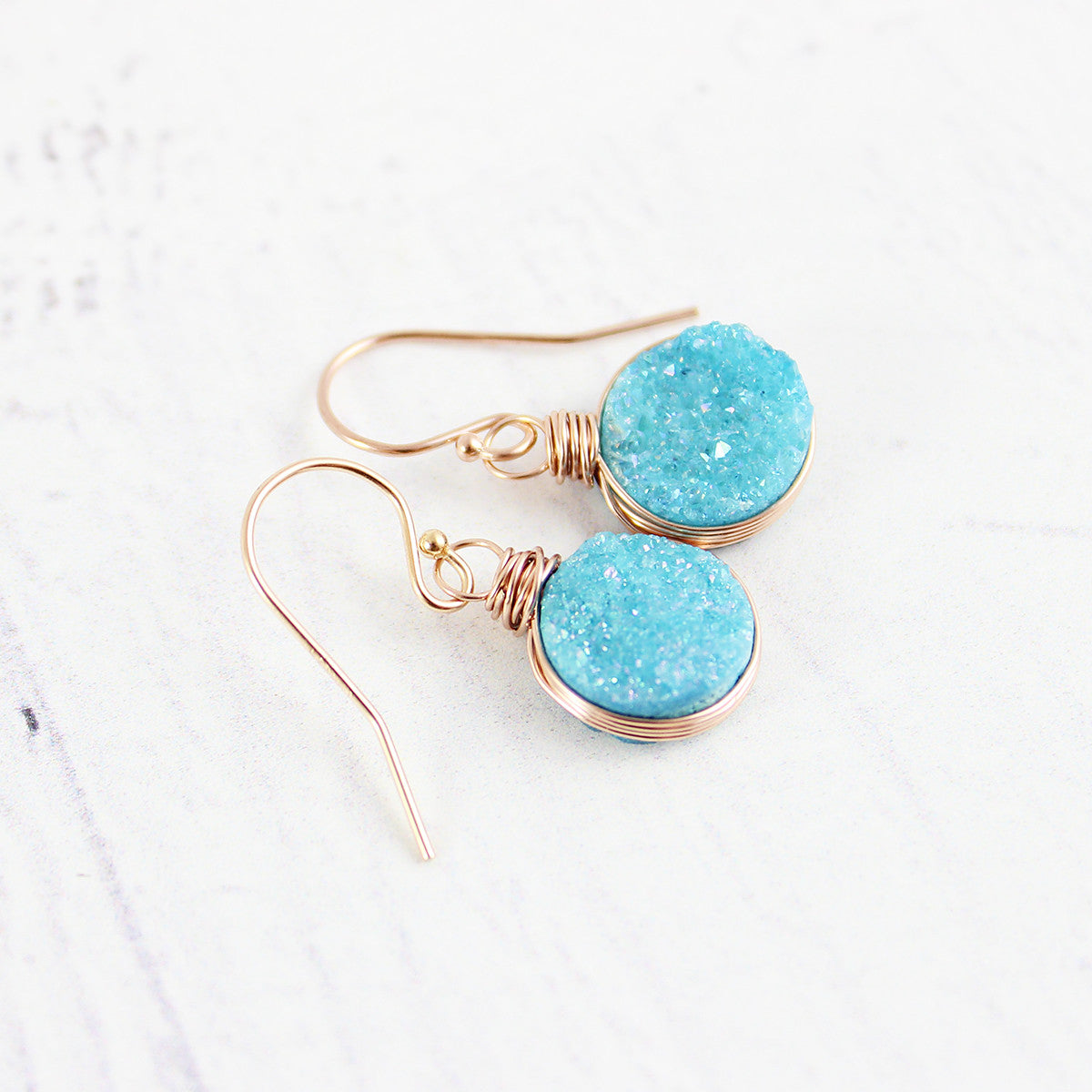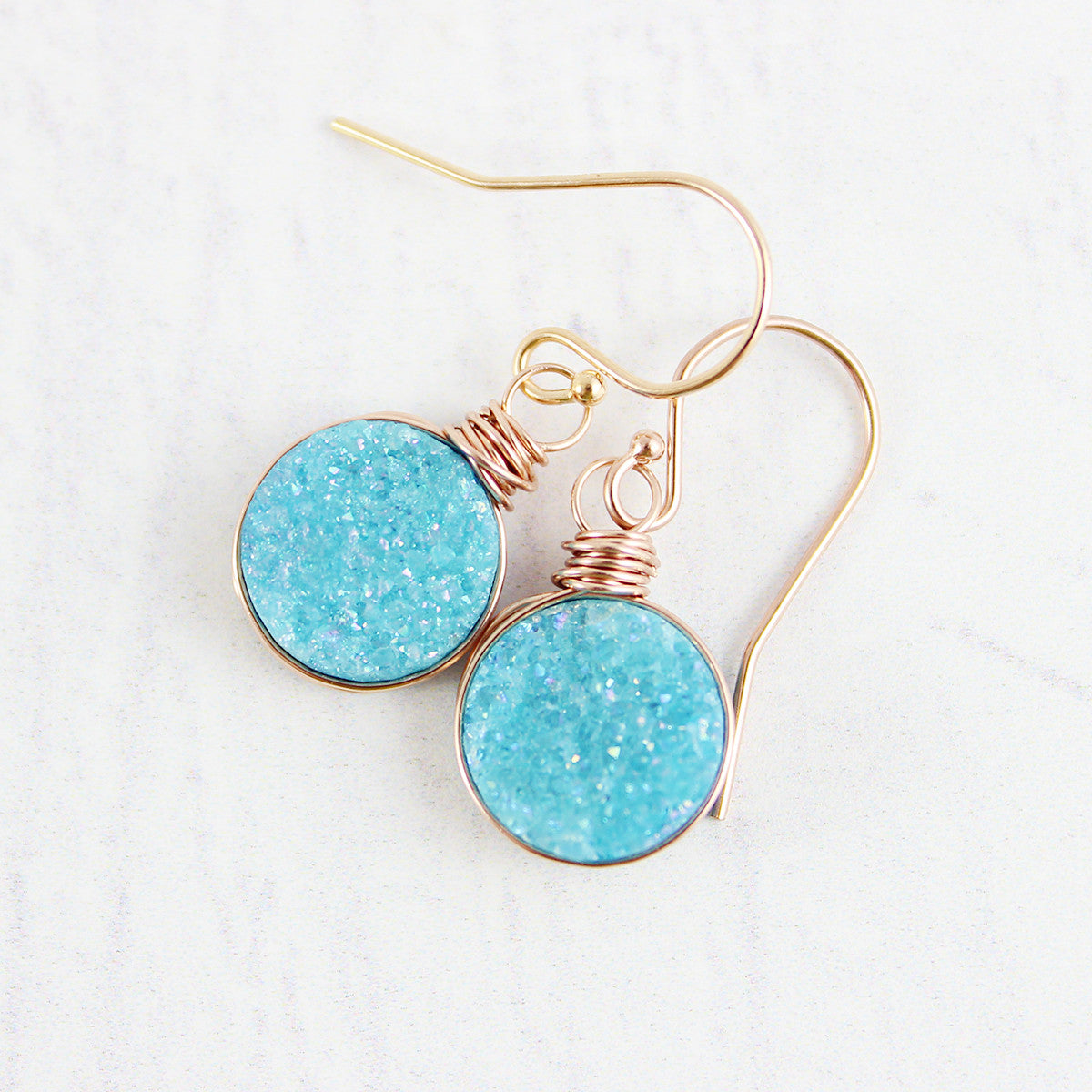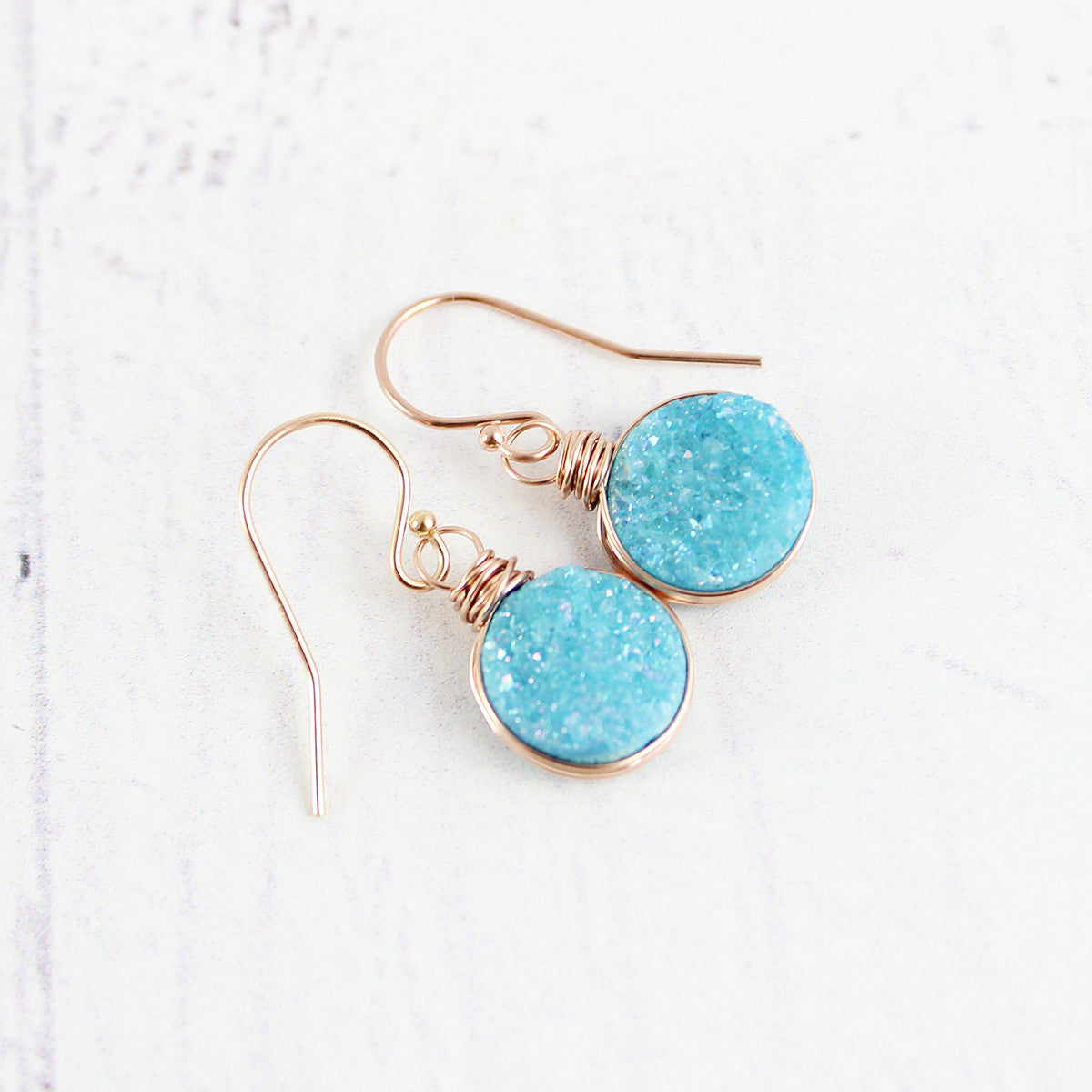 Sky Blue Druzy Rose Gold Circle Earrings
Buy on the 5 star rated, out of 229 ratings, Starletta Designs Amazon Handmade store and get free shipping:
Copy and paste this link to view this necklace on Amazon:
https://www.amazon.com/dp/B01LZAANNX?ref=myi_title_dp
Click on this link to see the full Amazon collection of 200 items: 
https://www.amazon.com/s?me=A2AA3CWGTJBP79&rh=n%3A11260432011
Note: The Amazon store is open year-round, but this Shopify store is open seasonally December 1st-31st.
International Orders: Paypal only. Shipping fee schedules available for USPS, UPS, and DHL. Prices are as listed on Amazon, plus country-specific taxes and/or duties. Message us year-round: contactstarlettadesigns@gmail.com
Sky Blue Druzy Rose Gold Circle Earrings:
Lightweight, small and pretty sky blue druzy gold circle earrings. 10 mm natural sky blue colored druzy quartz crystals are intricately wrapped with a 14kt rose gold-filled wire and hang from a French hook made from the same material. Druzy quartz 14kt rose gold earrings are handmade and no two crystals look the same and no two earrings will be 100% alike. Your earrings will be 100% unique and a signature piece of jewelry. These lovely earrings are perfect for pairing with any kind of dress. Colors and design inspired from nature and crafted by our most talented designers.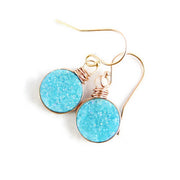 Sky Blue Druzy Rose Gold Circle Earrings