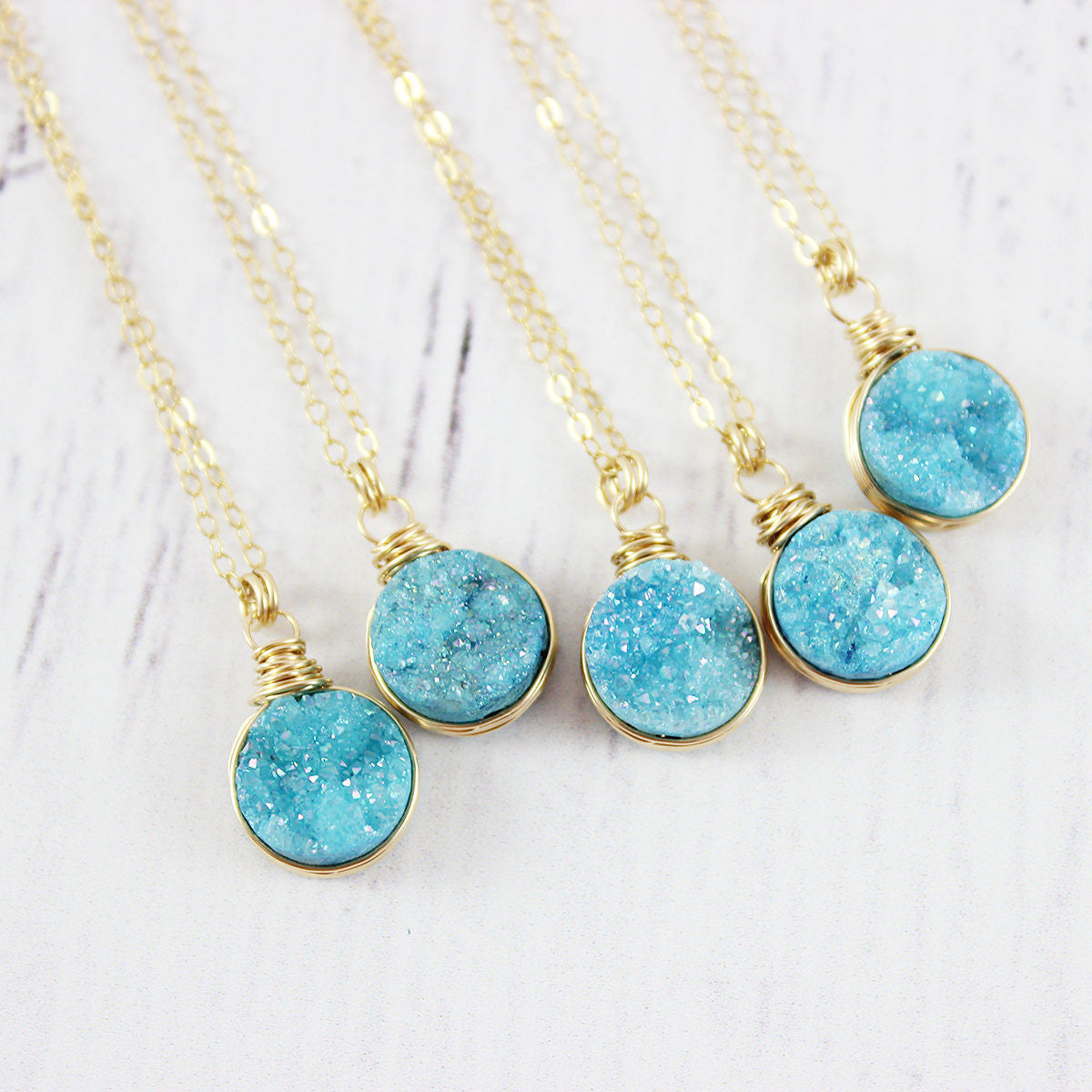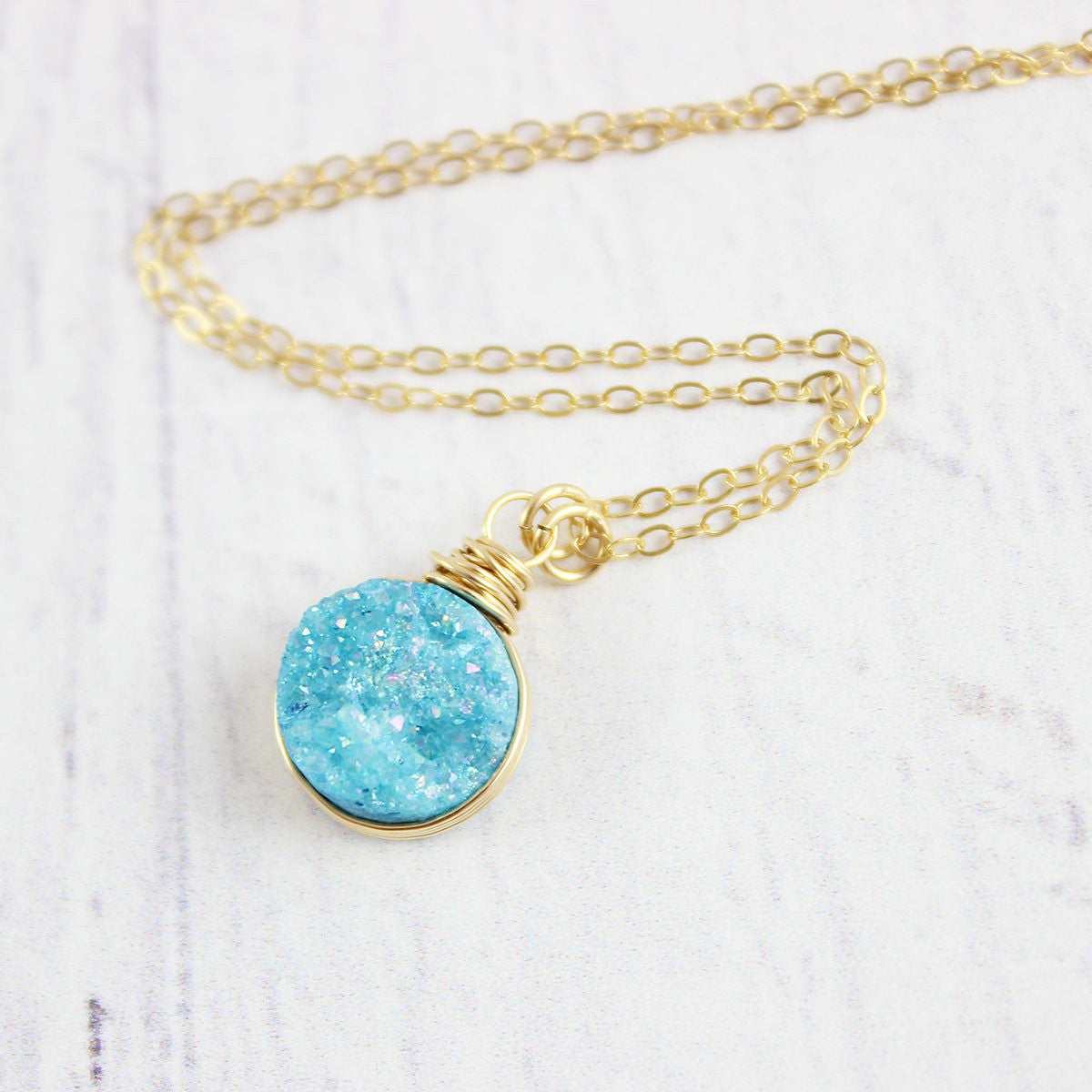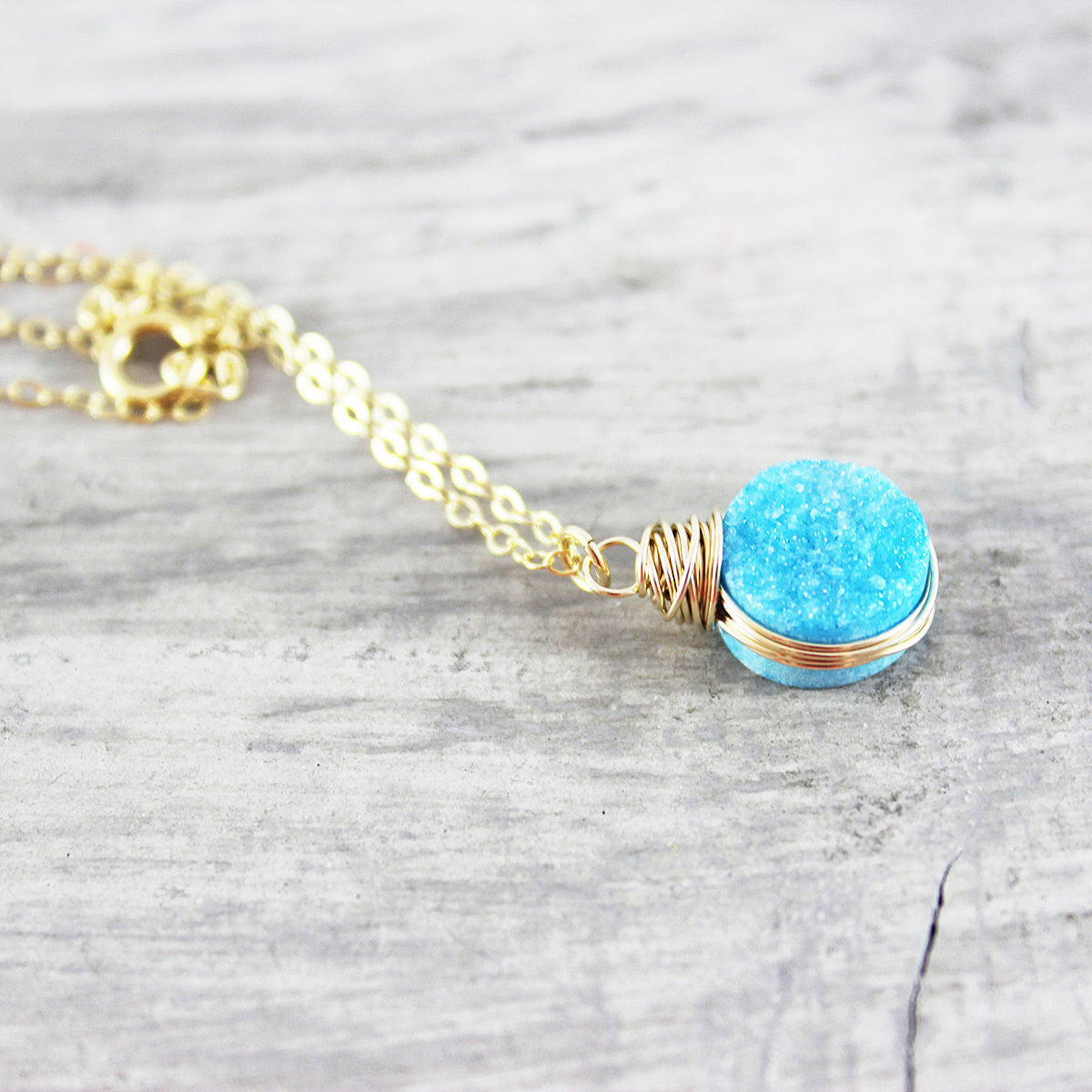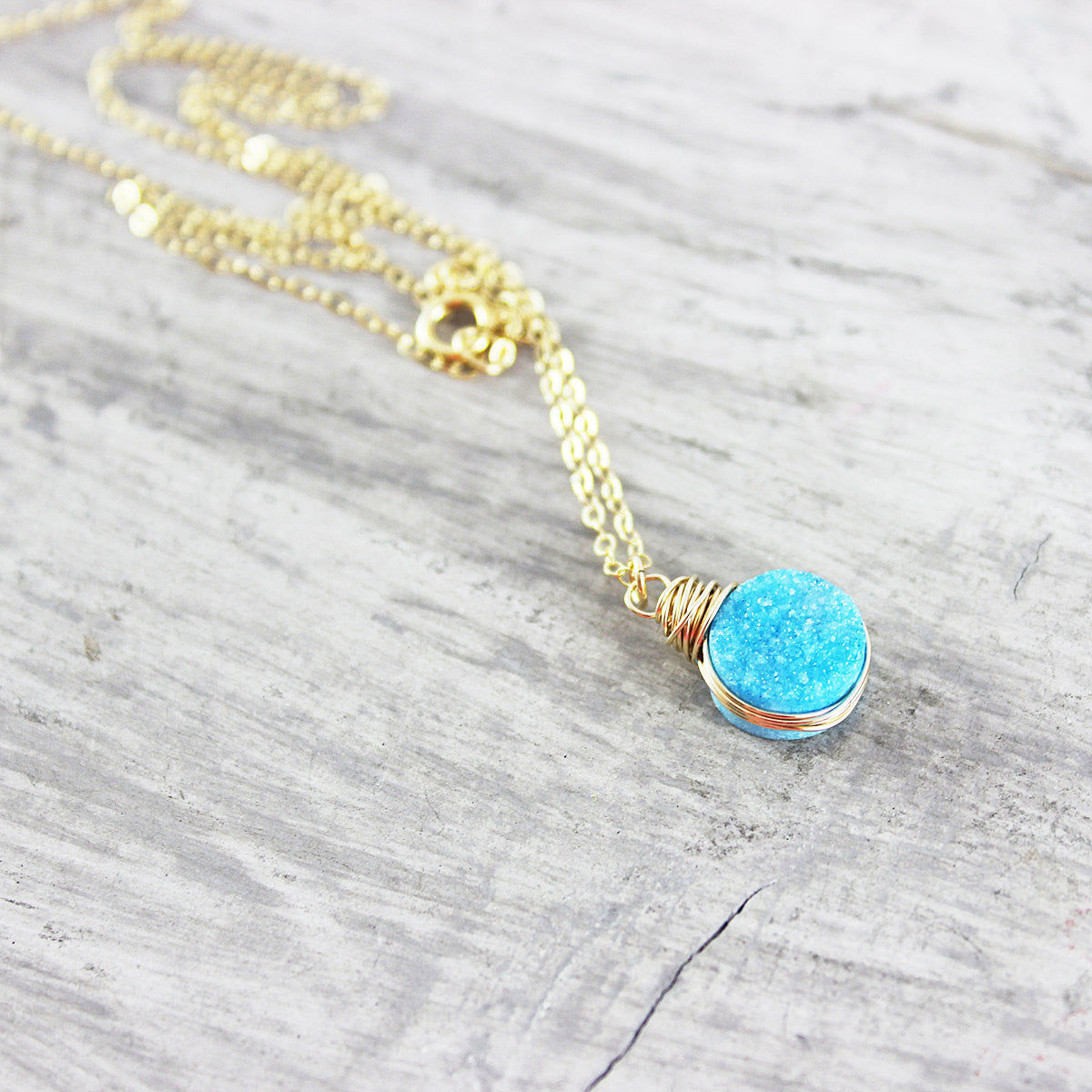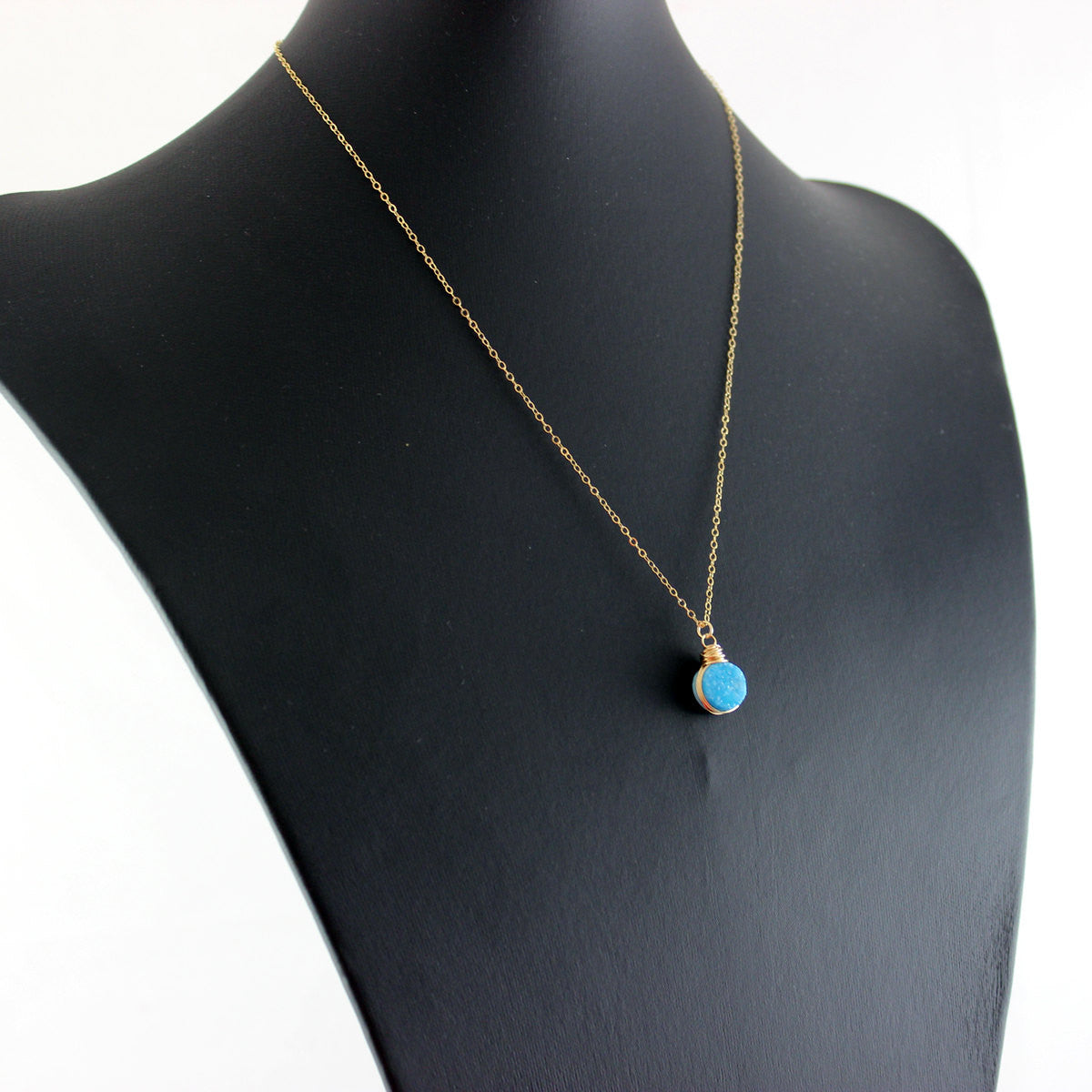 Sky Blue Druzy Gold Circle Necklace
Buy on the 5 star rated, out of 229 ratings, Starletta Designs Amazon Handmade store and get free shipping:
Copy and paste this link to view this necklace on Amazon:
16" length
https://www.amazon.com/dp/B015EUUZBE?ref=myi_title_dp
18" length
https://www.amazon.com/dp/B017Y24AX4?ref=myi_title_dpm
Click on this link to see the full Amazon collection of 200 items: 
https://www.amazon.com/s?me=A2AA3CWGTJBP79&rh=n%3A11260432011
Note: The Amazon store is open year-round, but this Shopify store is open seasonally December 1st-31st.
International Orders: Paypal only. Shipping fee schedules available for USPS, UPS, and DHL. Prices are as listed on Amazon, plus country-specific taxes and/or duties. Message us year-round: contactstarlettadesigns@gmail.com
Sky Blue Druzy Gold Circle Necklace:
Round cut, small (10 mm) sky blue druzy gold circle necklace hanging from a 14kt gold-filled chain. The eye-catching druzy quartz gemstone bead has a sky blue color which is super soothing to the wearer and the onlooker. The bead is petite and is fastened to the chain with 14kt gold-filled thin wire that extends into a spring clasp and connects with the cable chain. Distinctive, ornate color scheme and a glamorous expensive finish with a dazzling and glitzy gold chain. Simple mechanism and hassle free hand crafted design.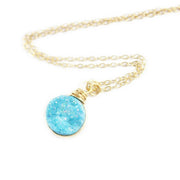 Sky Blue Druzy Gold Circle Necklace