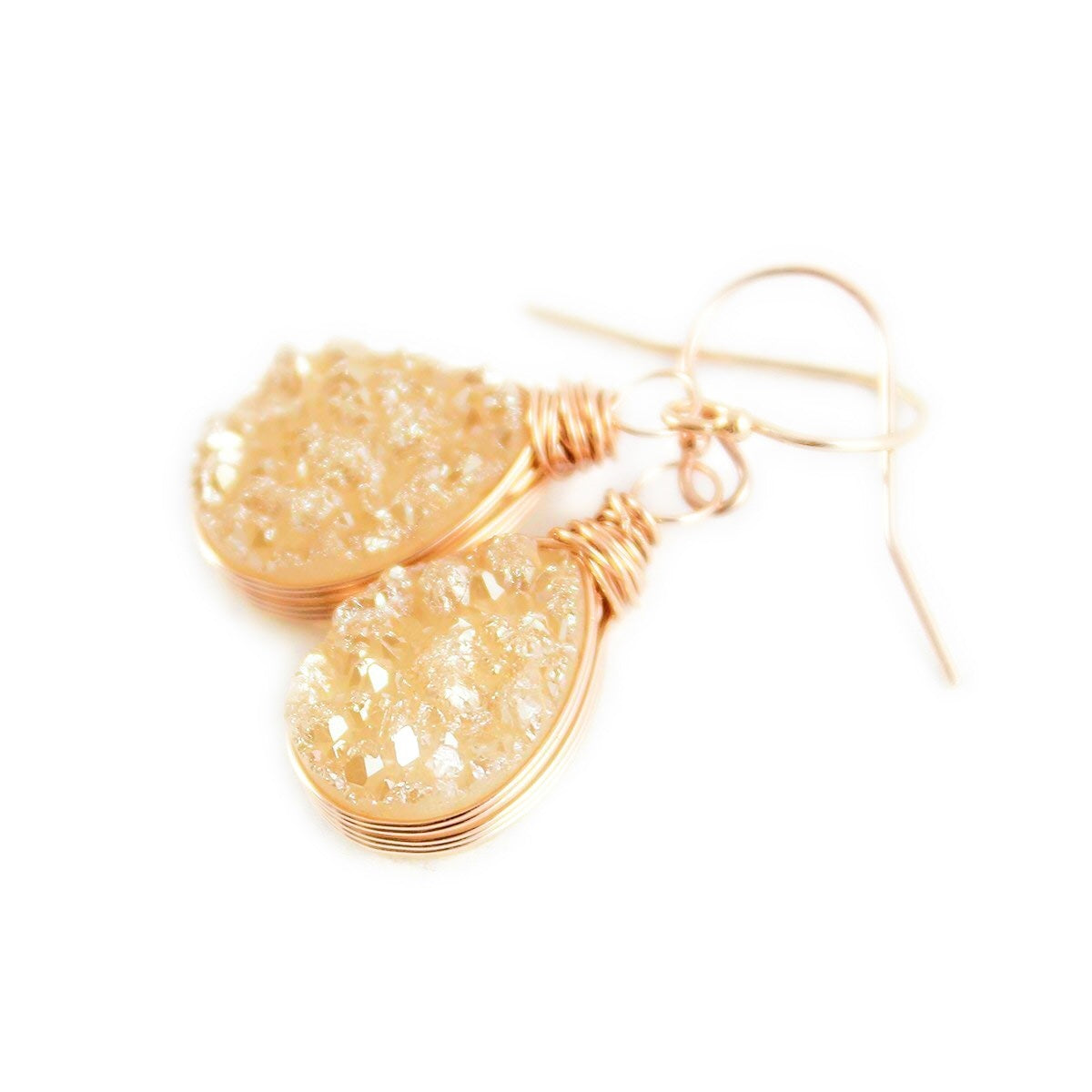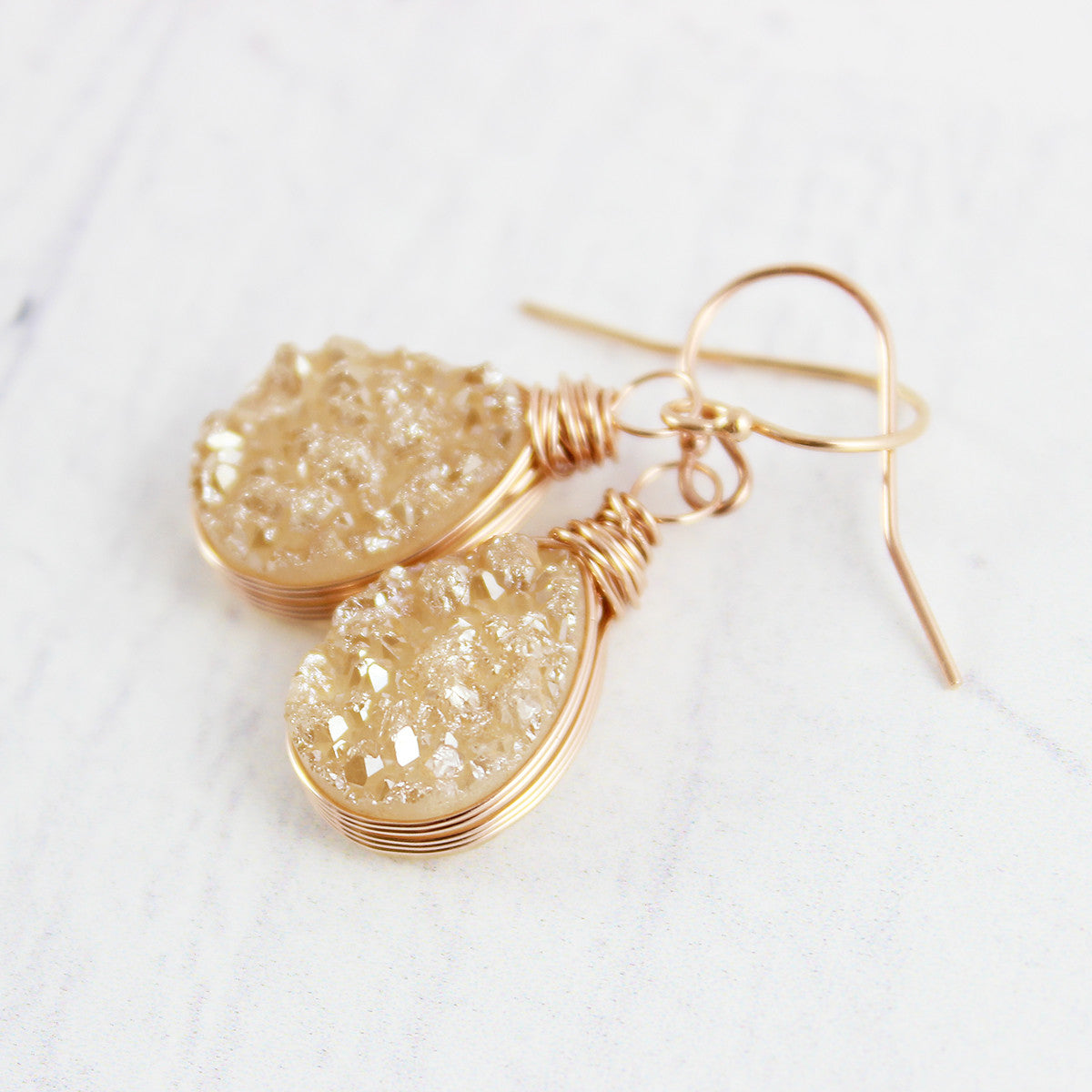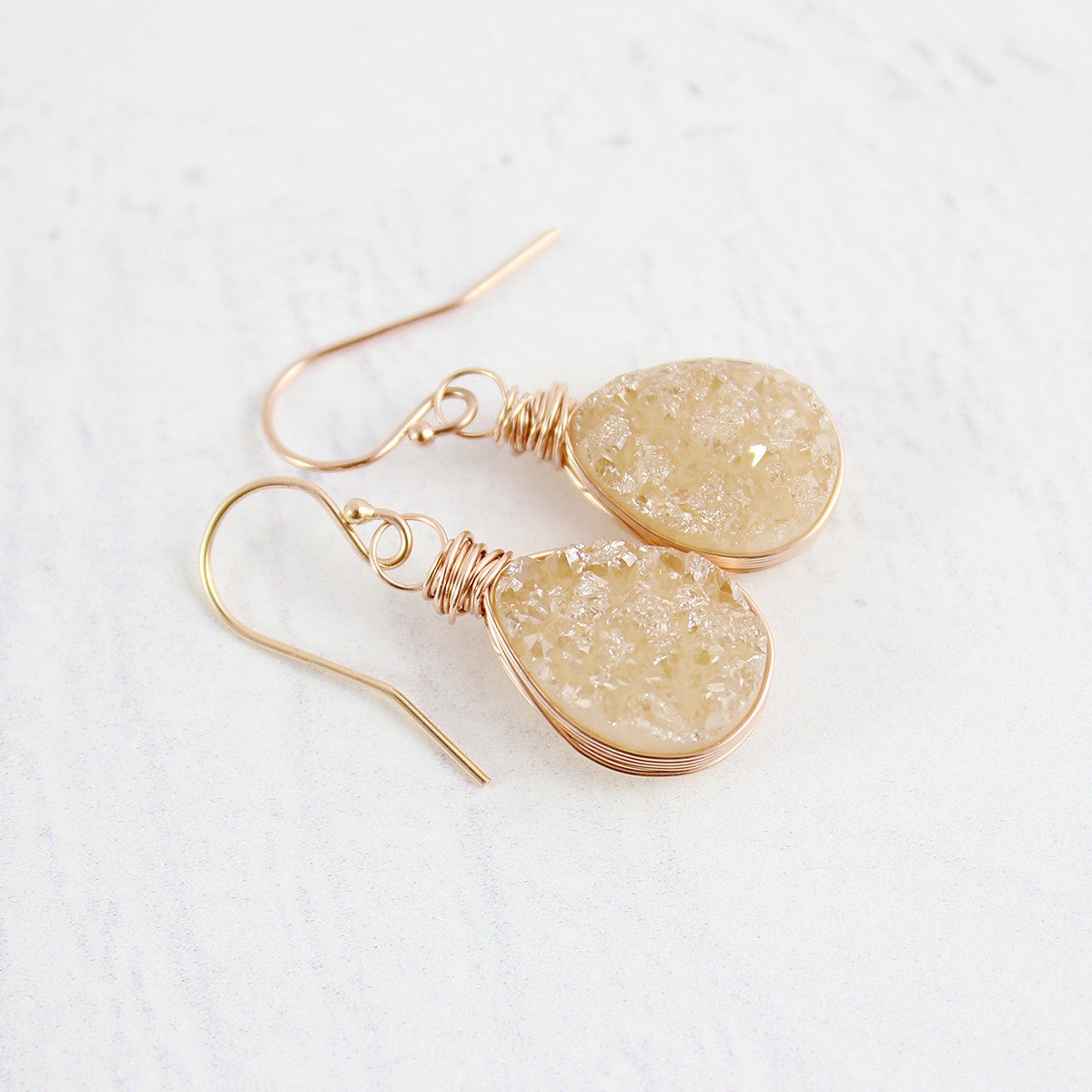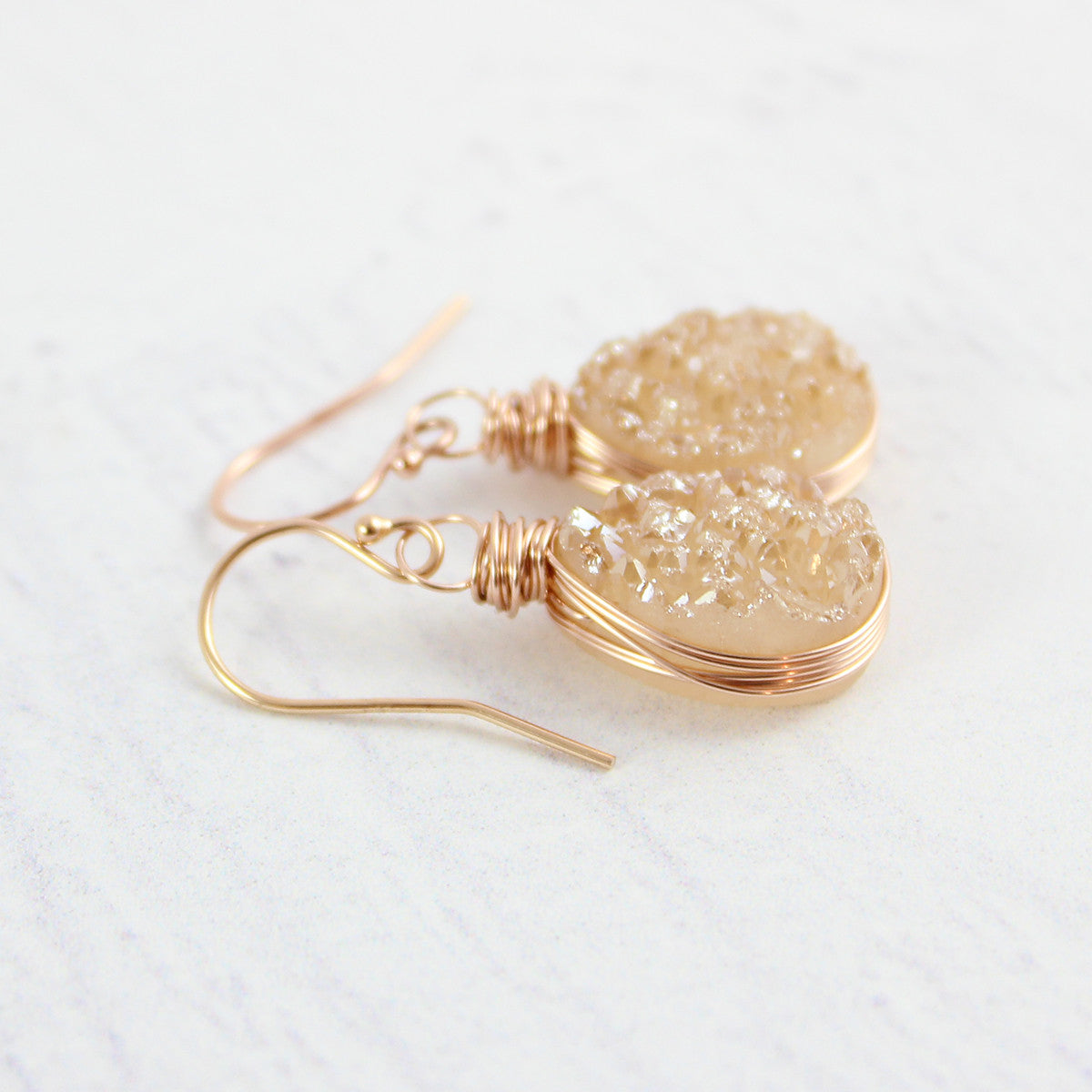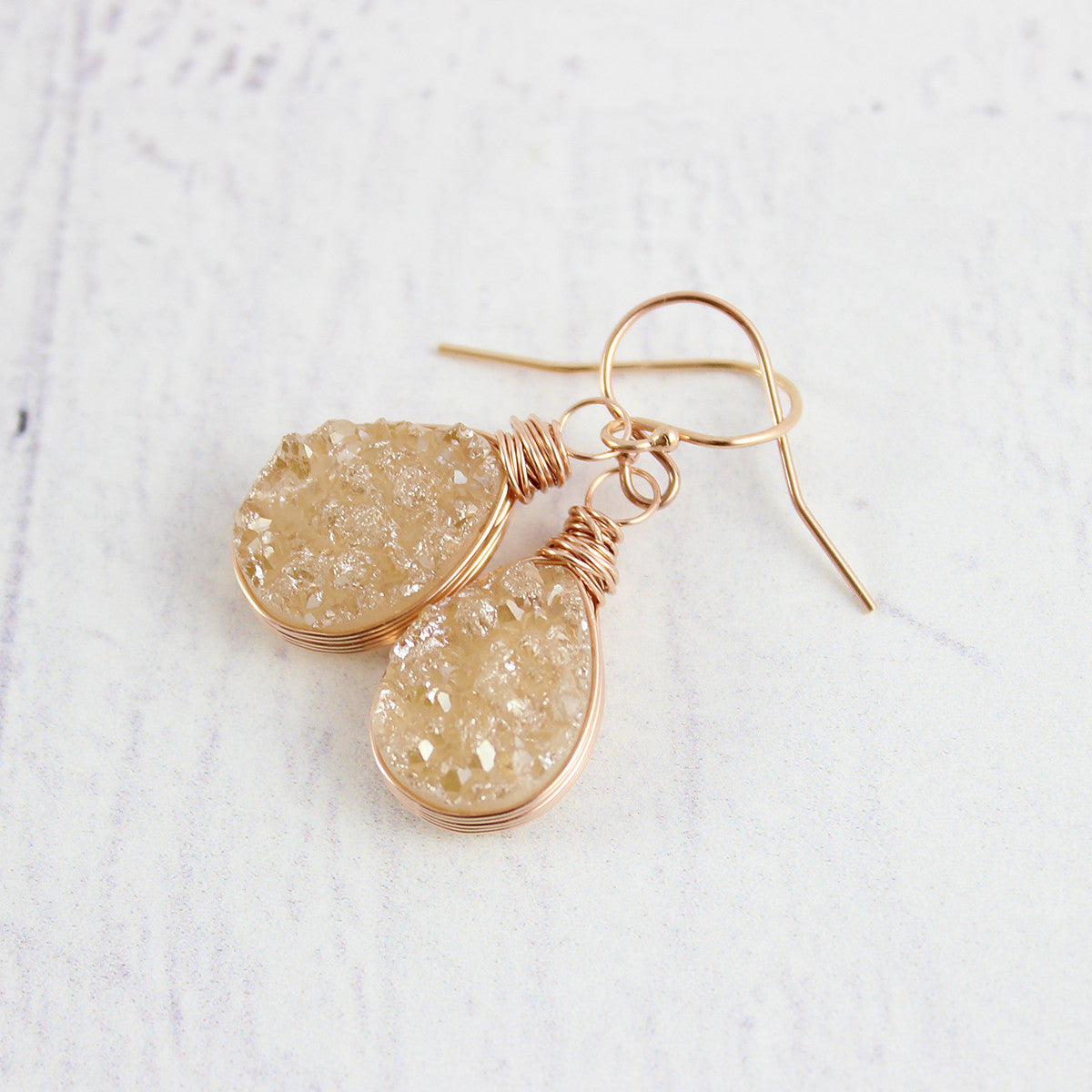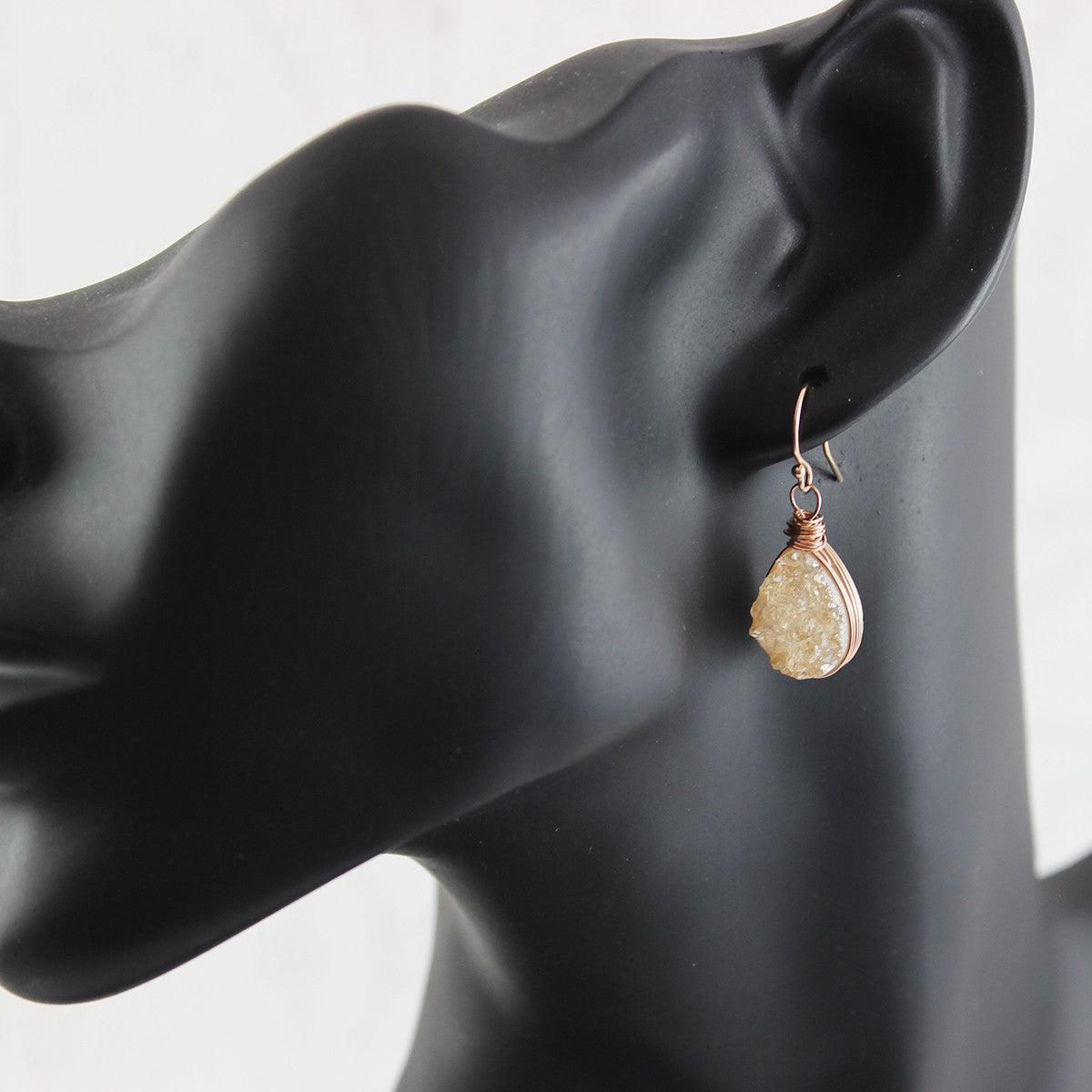 Peach Champagne Druzy Rose Gold Teardrop Earrings
Buy on the 5 star rated, out of 229 ratings, Starletta Designs Amazon Handmade store and get free shipping:
Copy and paste this link to view these earrings on Amazon:
https://www.amazon.com/dp/B07344SQ8T?ref=myi_title_dp
Click on this link to see the full Amazon collection of 200 items: 
https://www.amazon.com/s?me=A2AA3CWGTJBP79&rh=n%3A11260432011
Note: The Amazon store is open year-round, but this Shopify store is open seasonally December 1st-31st.
International Orders: Paypal only. Shipping fee schedules available for USPS, UPS, and DHL. Prices are as listed on Amazon, plus country-specific taxes and/or duties. Message us year-round: contactstarlettadesigns@gmail.com
Peach Champagne Druzy Rose Gold Teardrop Earrings:
Gorgeous peach-tinted champagne druzy rose gold teardrop earrings. A combination of iridescent lustre and a timeless drop design. The druzy gemstone is fastened with 14kt rose gold-filled thin wire and attached to a French style hook made from the same material. These earrings are lightweight, trendy and have a very soft, glowy appearance. Shimmering gold-tone and gold wire makes these earrings luxurious and fashionable. Each bead measures 10X14 mm and can be slightly different as they are crafted and packaged by hand. A graceful piece of jewelry for gorgeous look and classy style.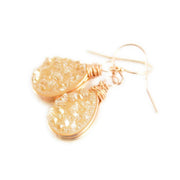 Peach Champagne Druzy Rose Gold Teardrop Earrings