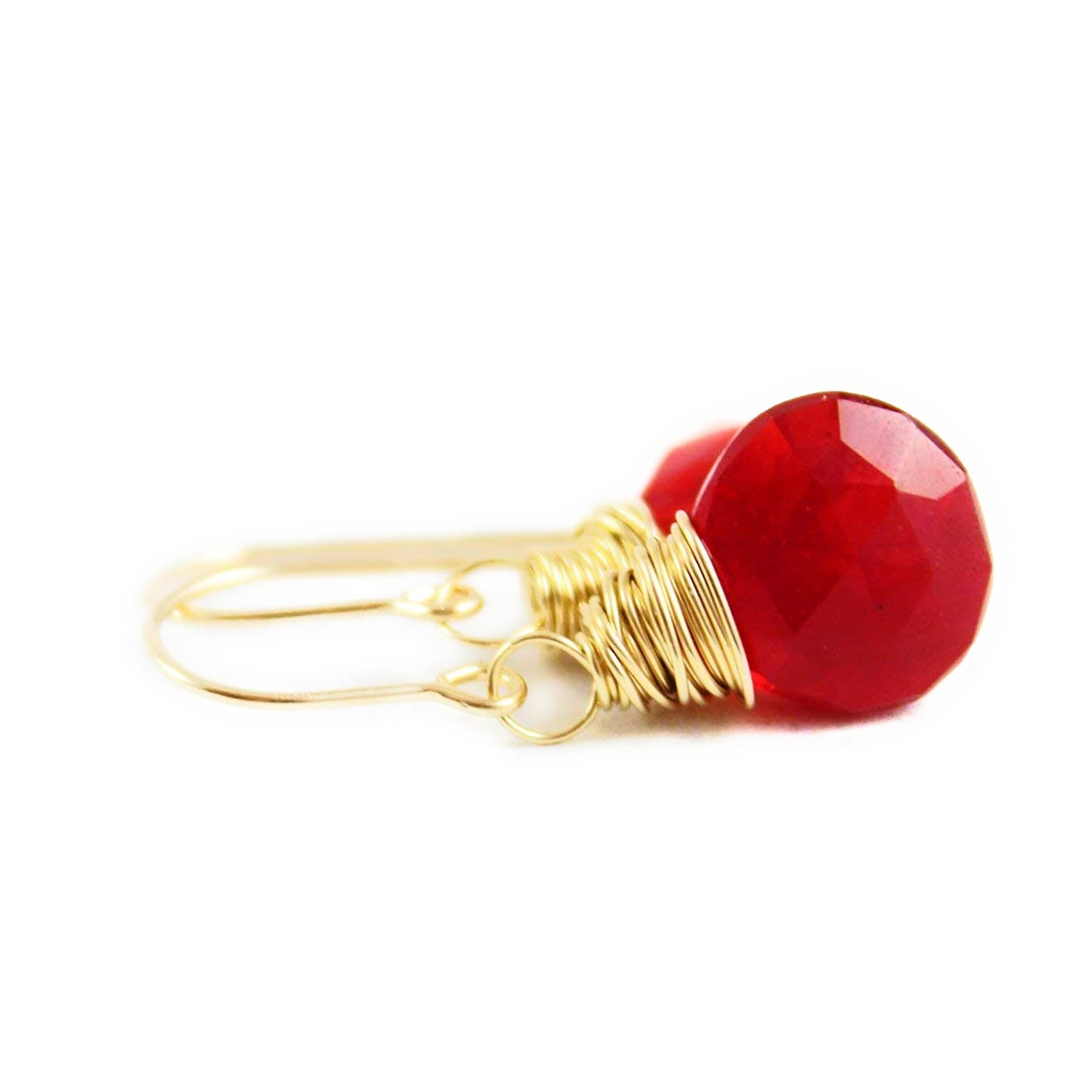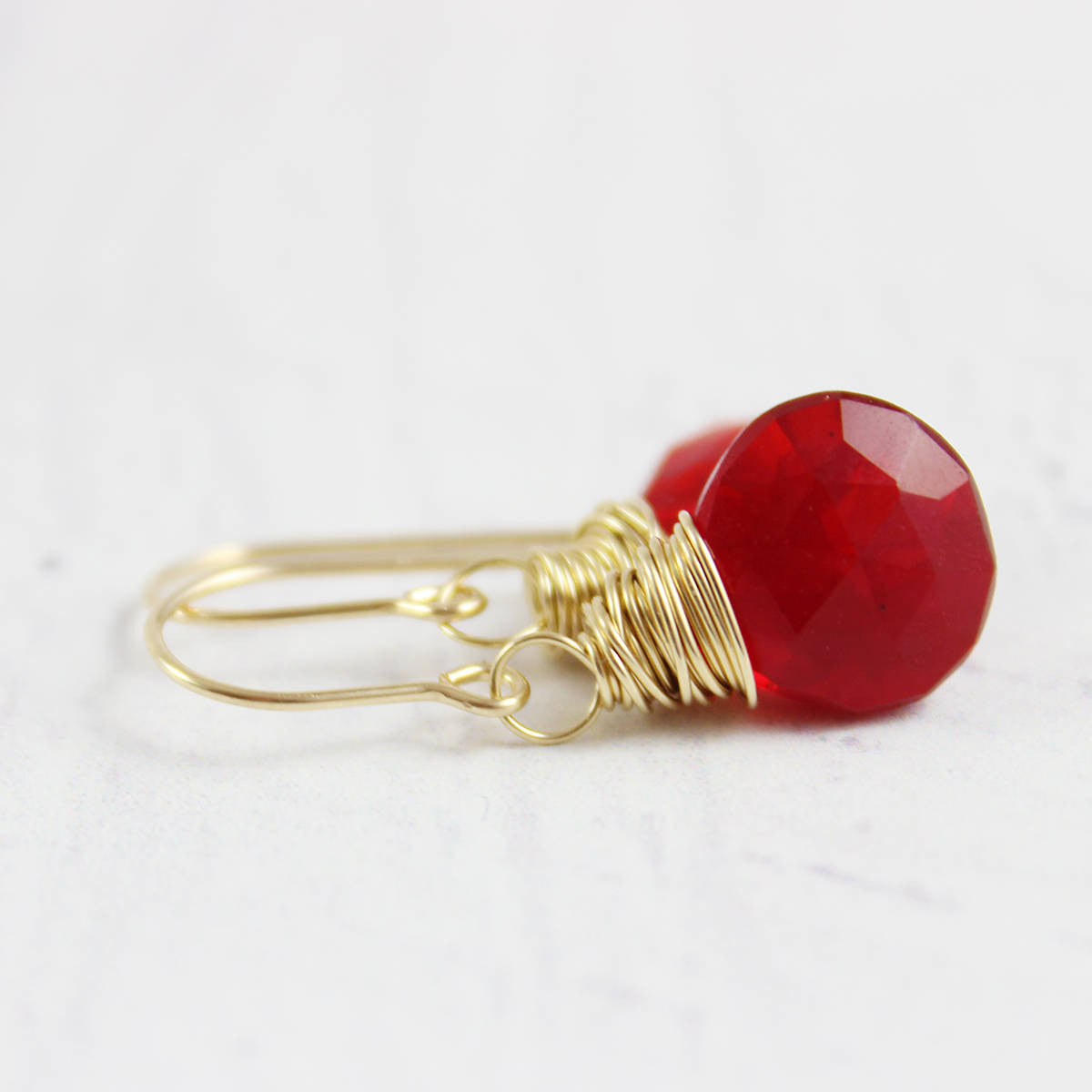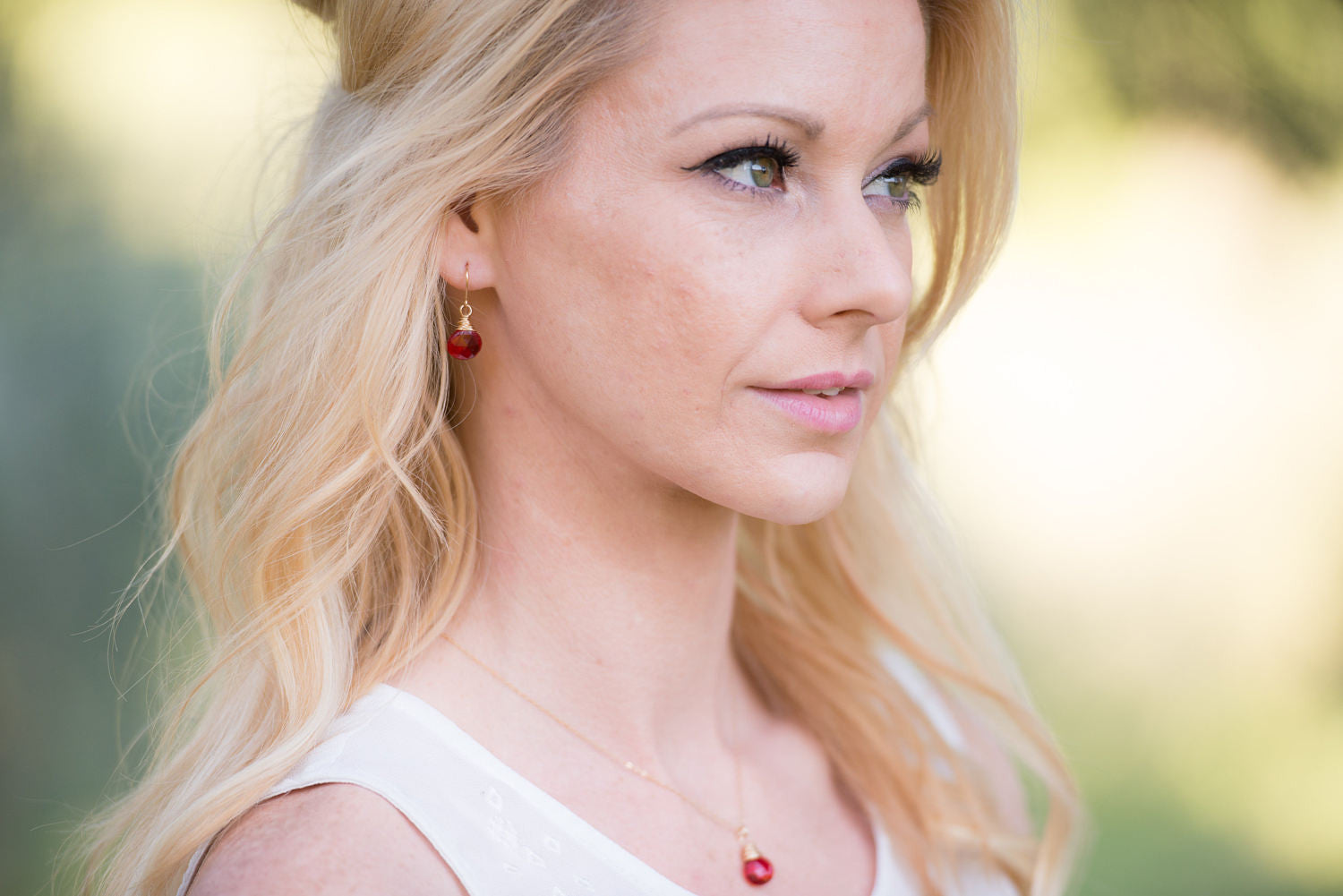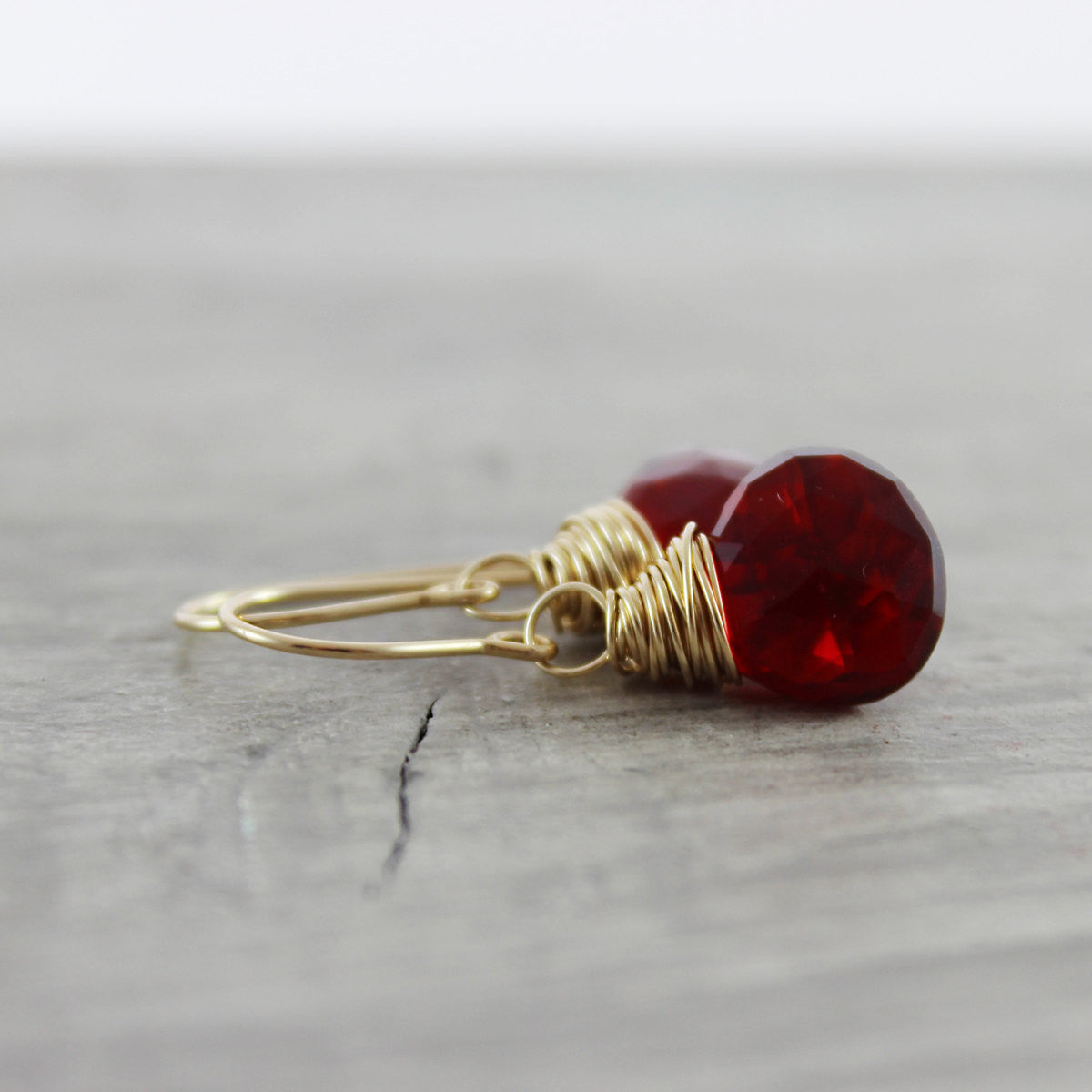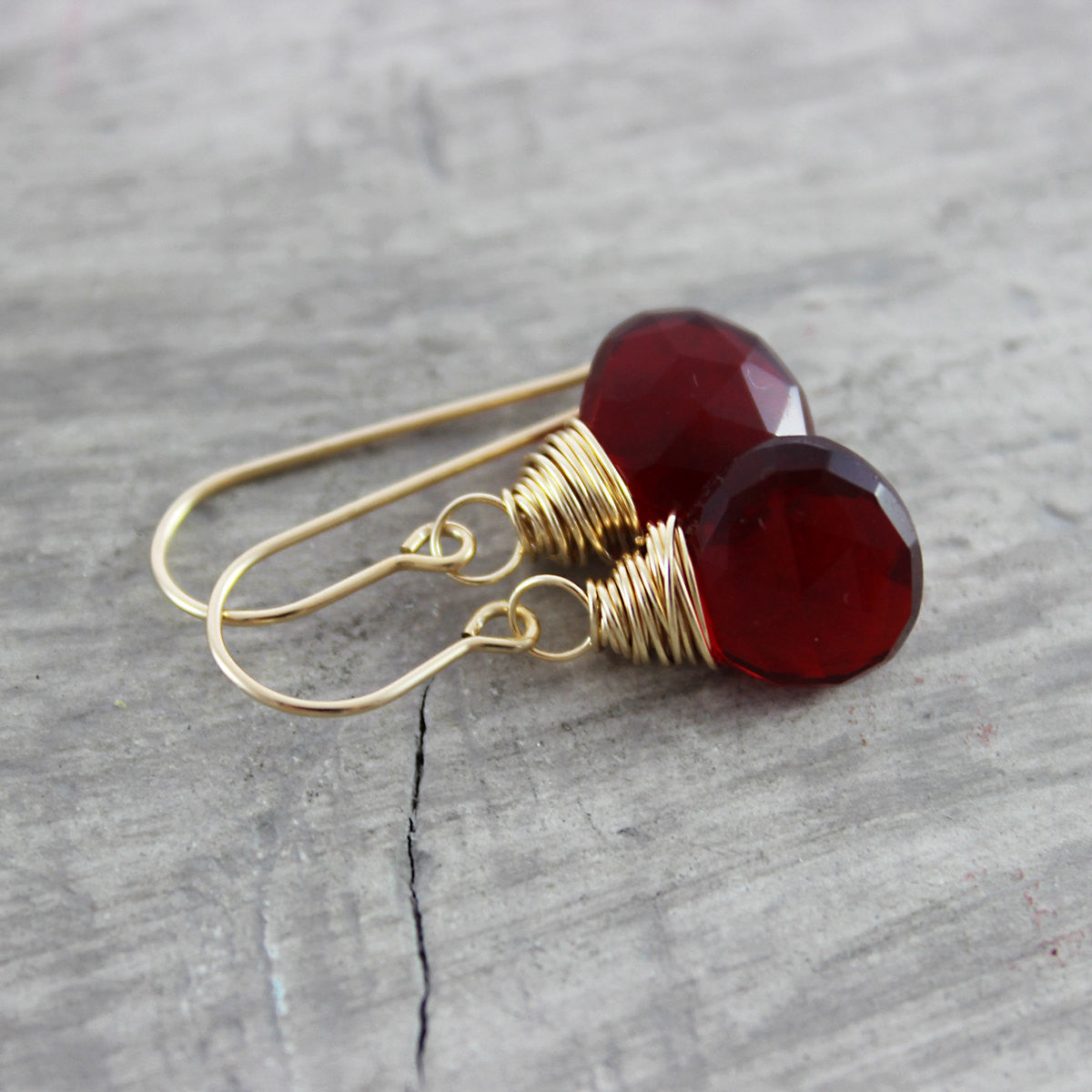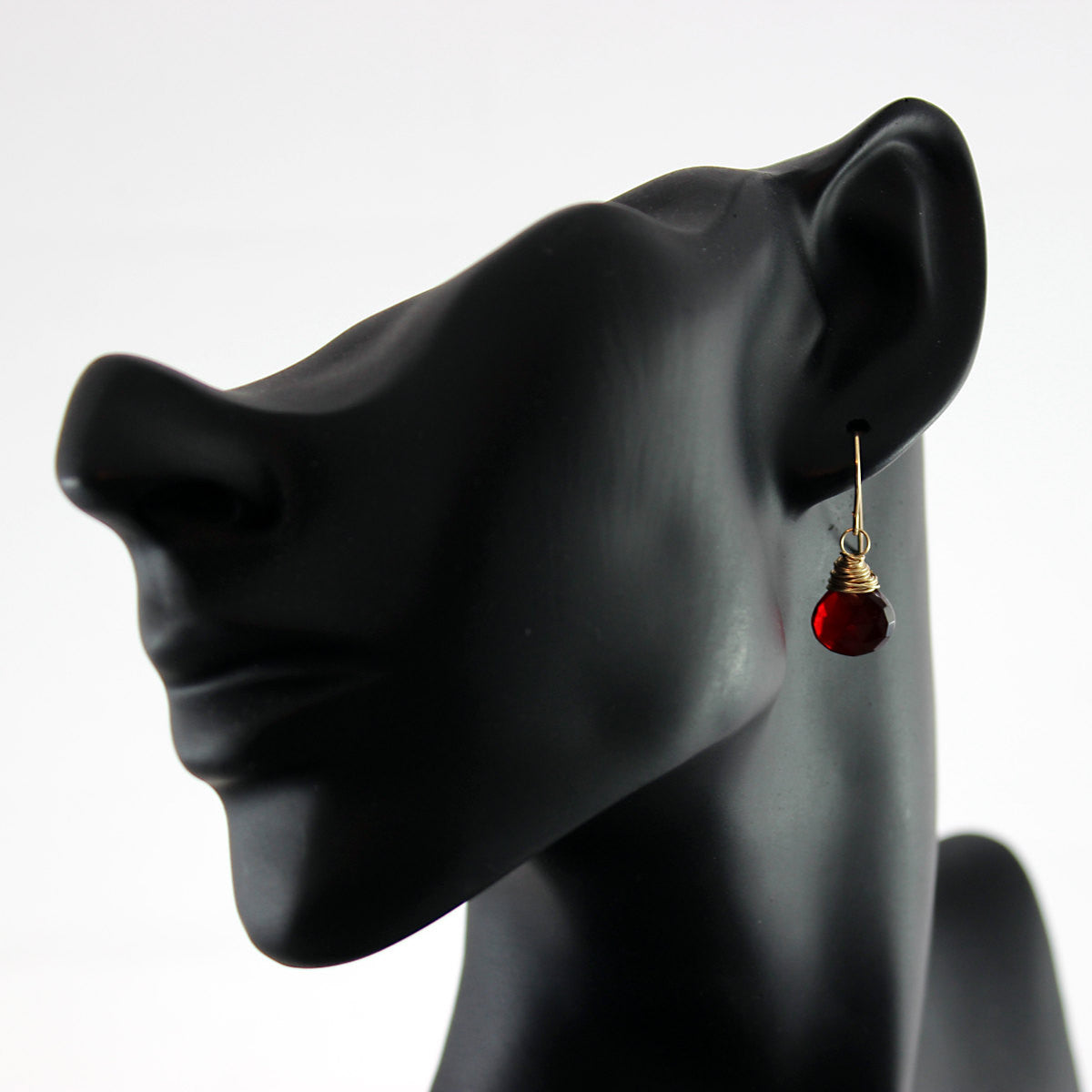 Apple Red Gold Fill Earrings
Cut into a decadent Briolette shape and measuring approx. 10x9mm each, the rich coloring of the apple red quartz will add a luxurious touch to any jewelry collection. The 14k gold fill wire wrapping gives a subtly textured aesthetic, while the sleek hook lends itself to the elegant drop silhouette.
These earrings are meticulously crafted by hand to ensure an immaculate finish.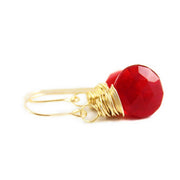 Apple Red Gold Fill Earrings