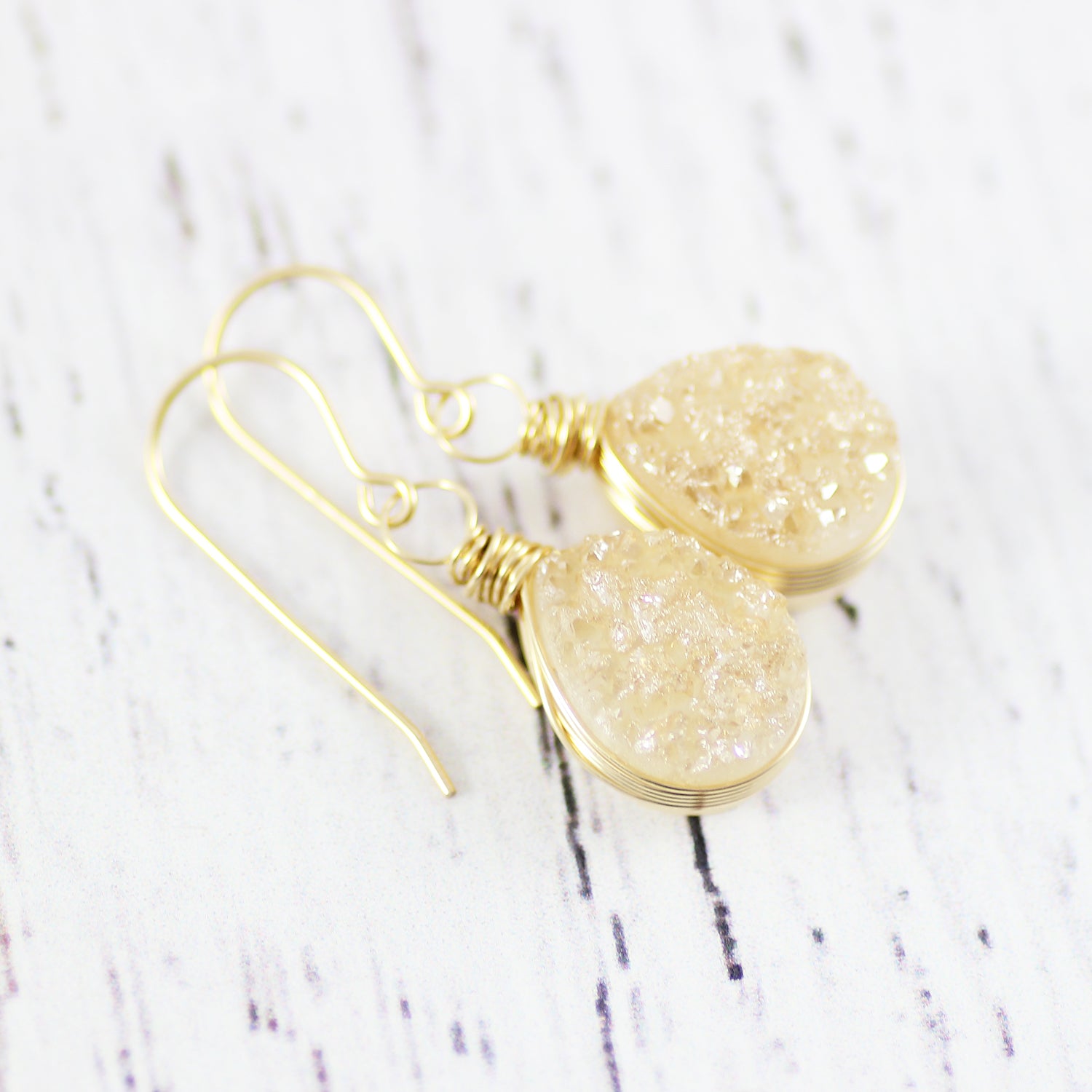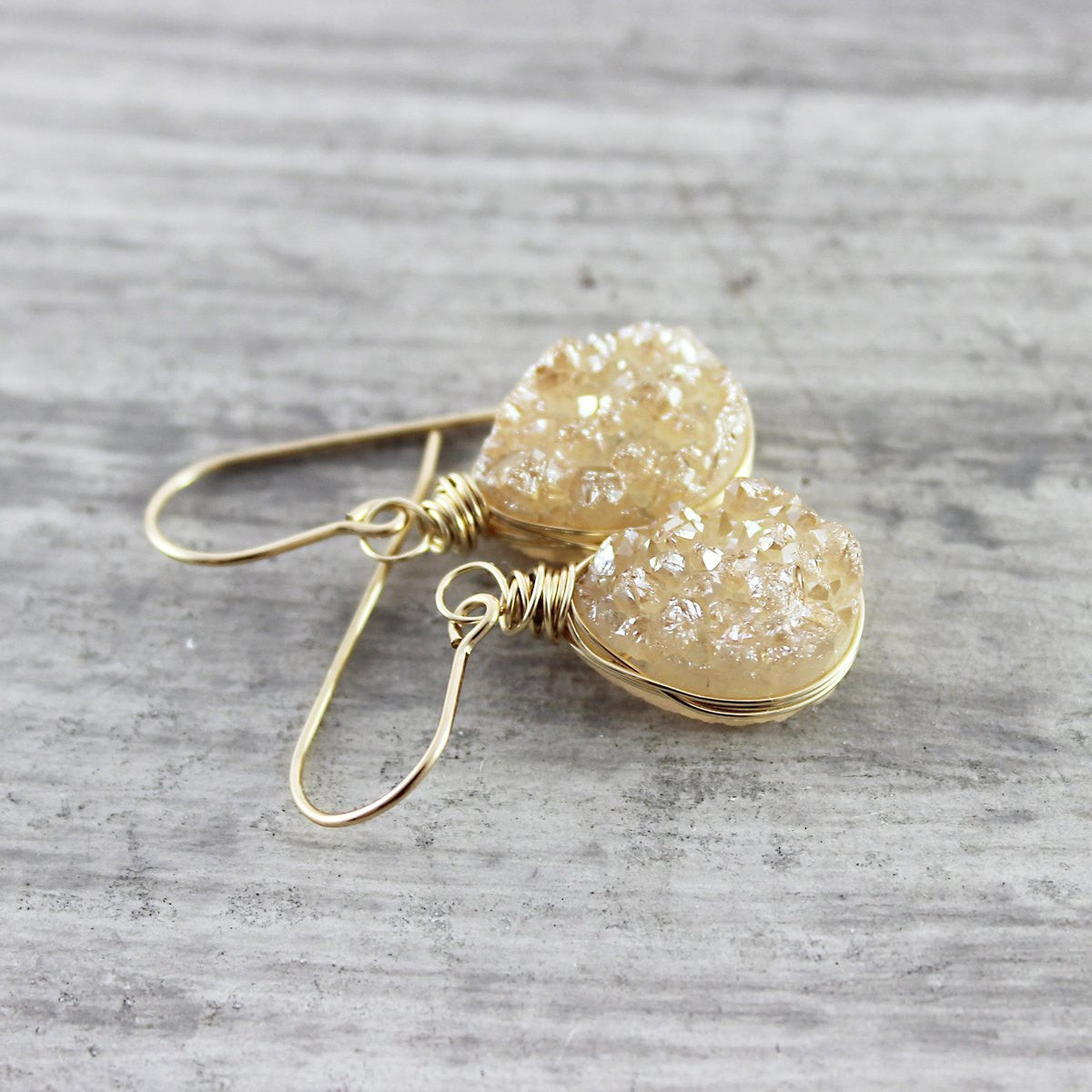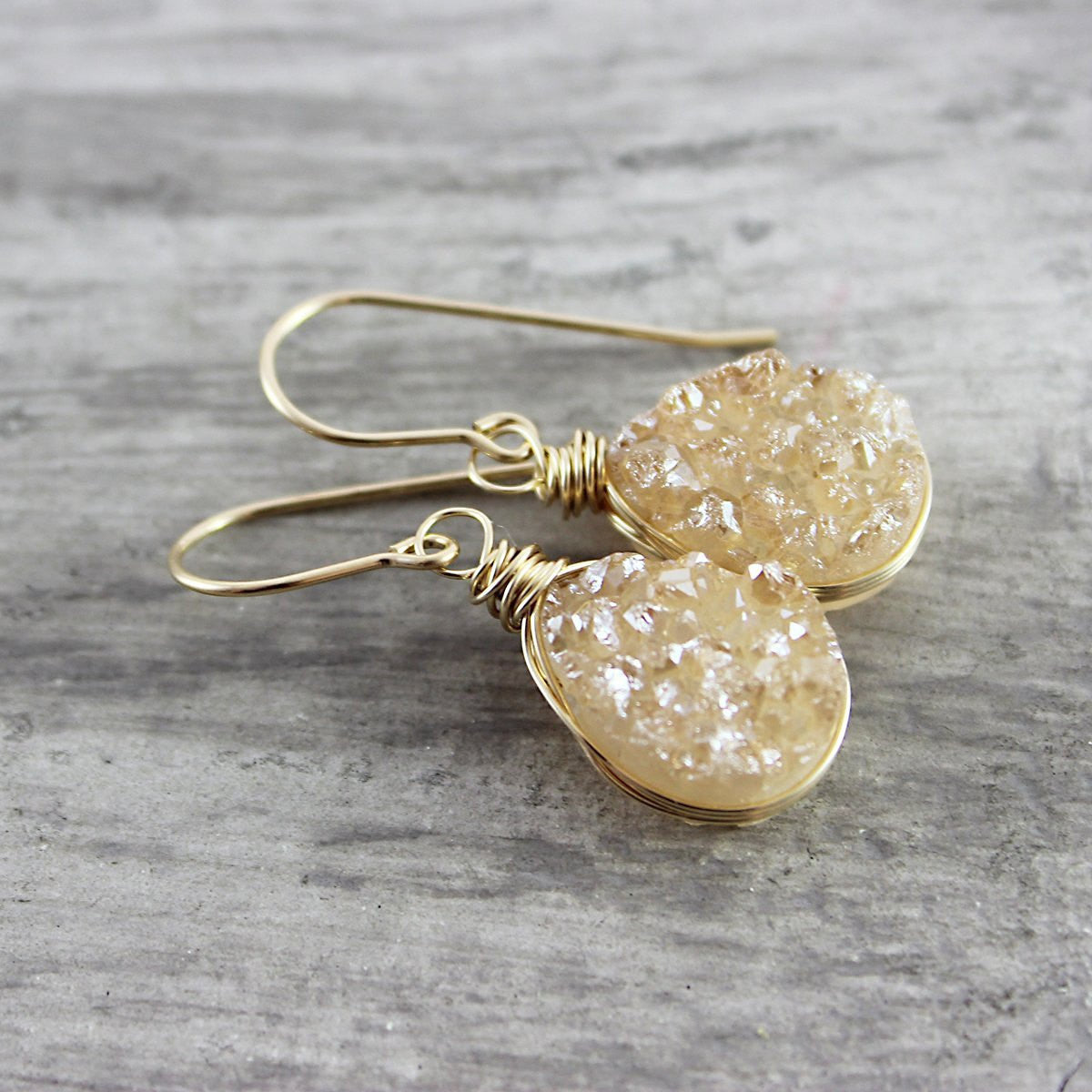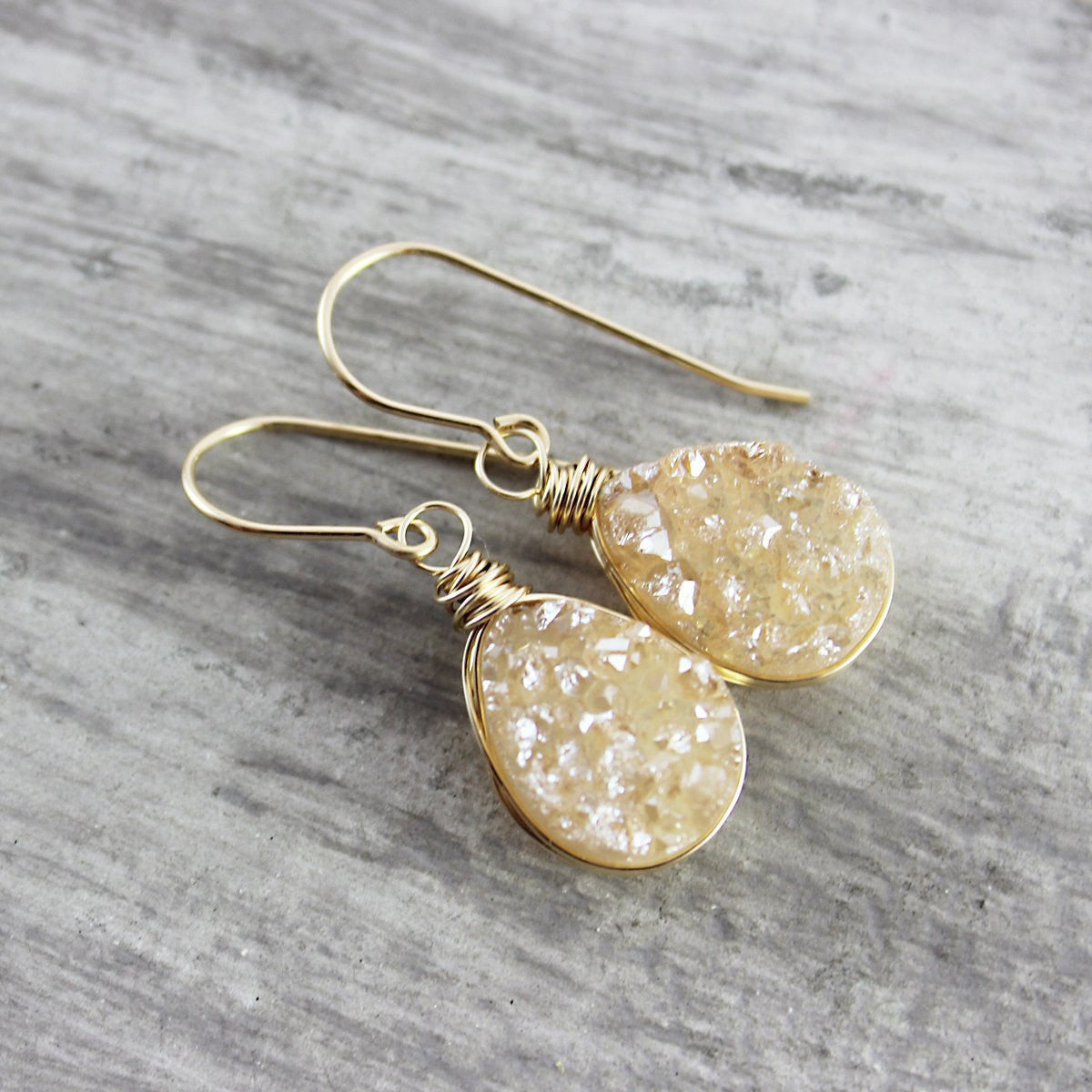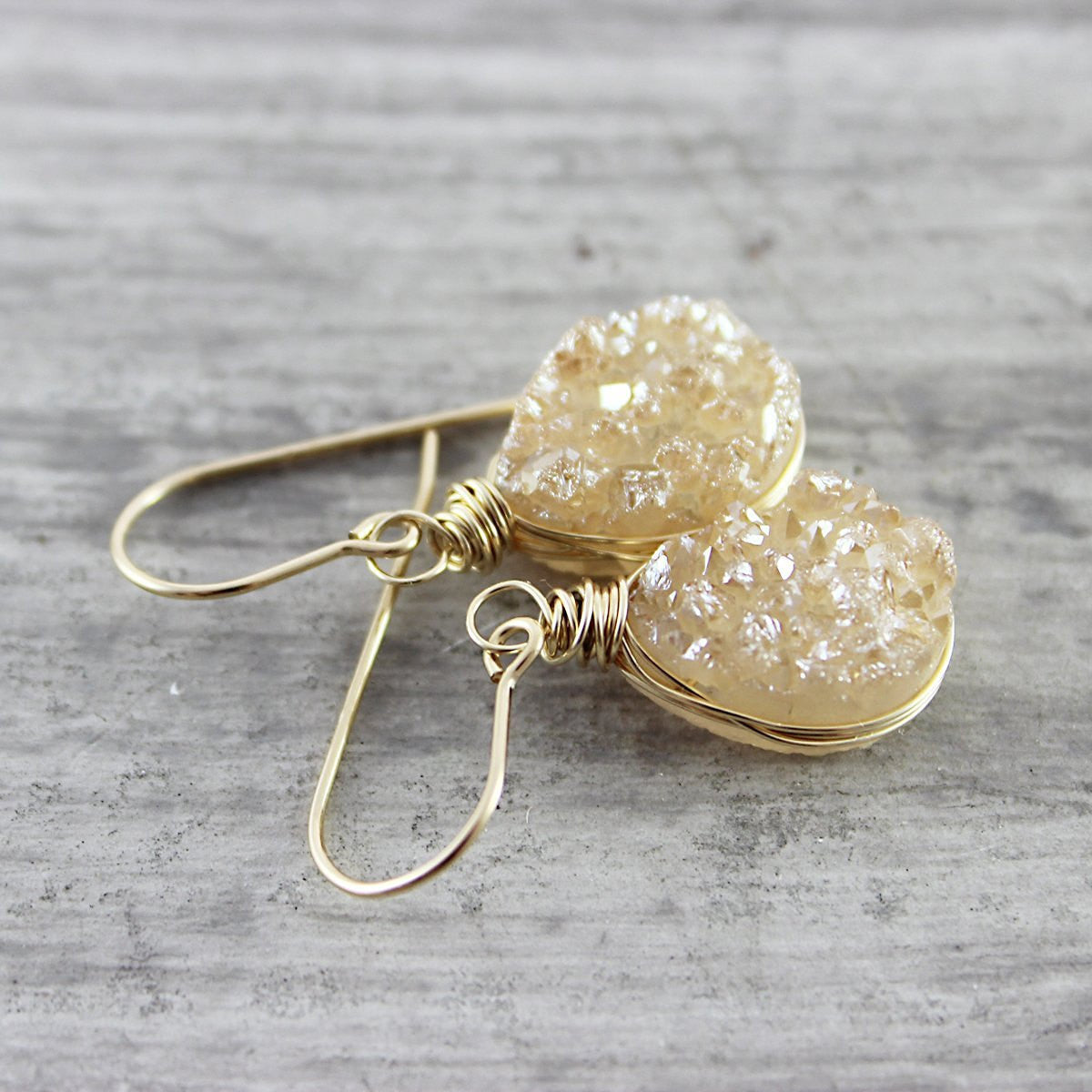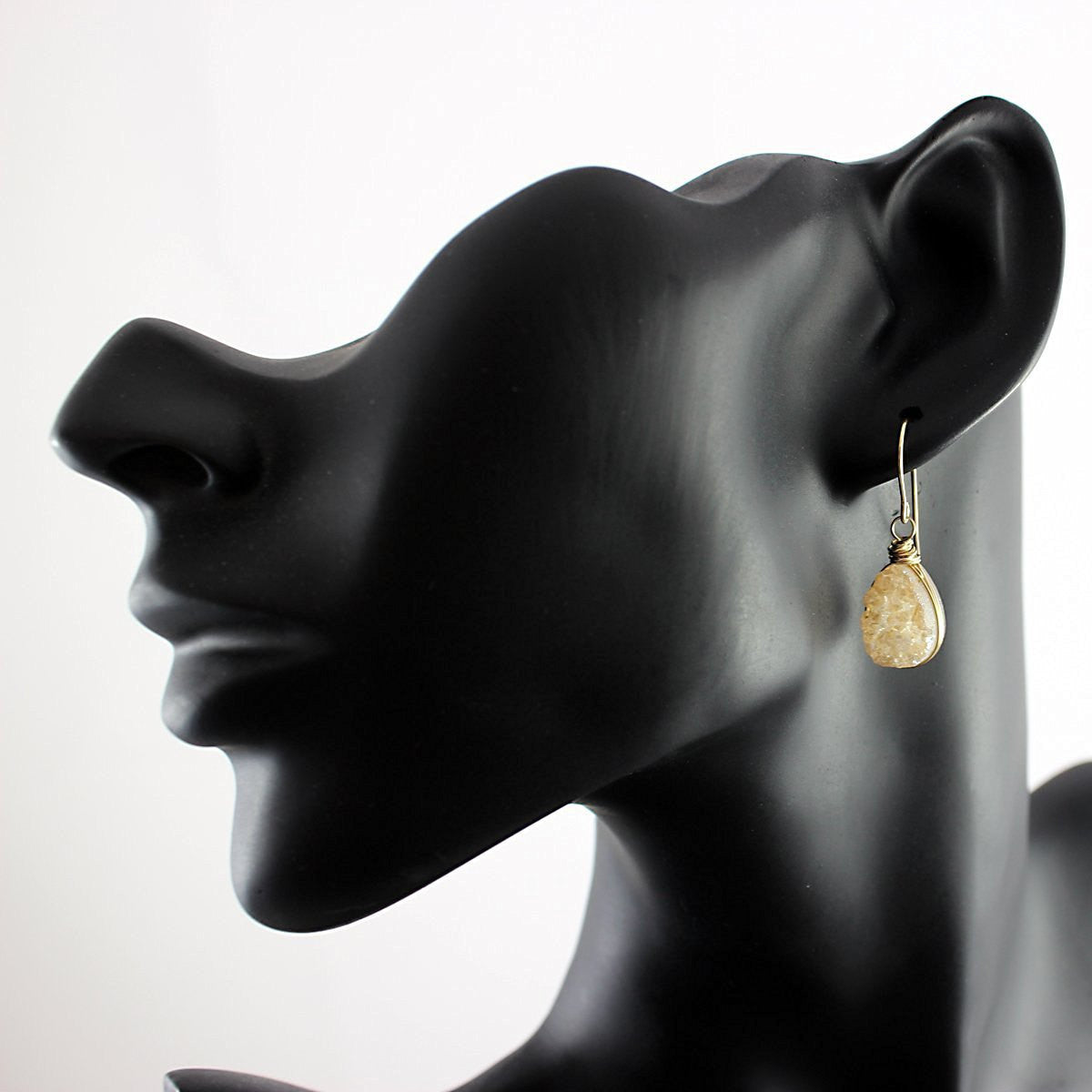 Peach Champagne Druzy Gold Teardrop Earrings
All orders must be placed through Amazon: 
https://www.amazon.com/s?me=A2AA3CWGTJBP79&rh=n%3A11260432011
Peach Champagne Druzy Gold Teardrop Earrings:
Handmade from druzy quartz gemstone, these earrings have a mesmerizing soft champagne hue that gives this piece of jewelry a romantic aura. Intricately handcrafted drop gold earrings can be worn alone or teamed up with champagne druzy geode gold teardrop necklace for that perfect and complete look. The bead measures 10X14 mm and is wrapped by thin 14kt gold-filled wires. French style gold-filled hooks are used for easiness in wearing and taking off the earrings. All earrings are unique and they are handmade by our highly skilled designer.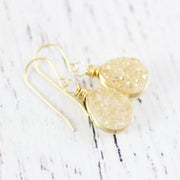 Peach Champagne Druzy Gold Teardrop Earrings