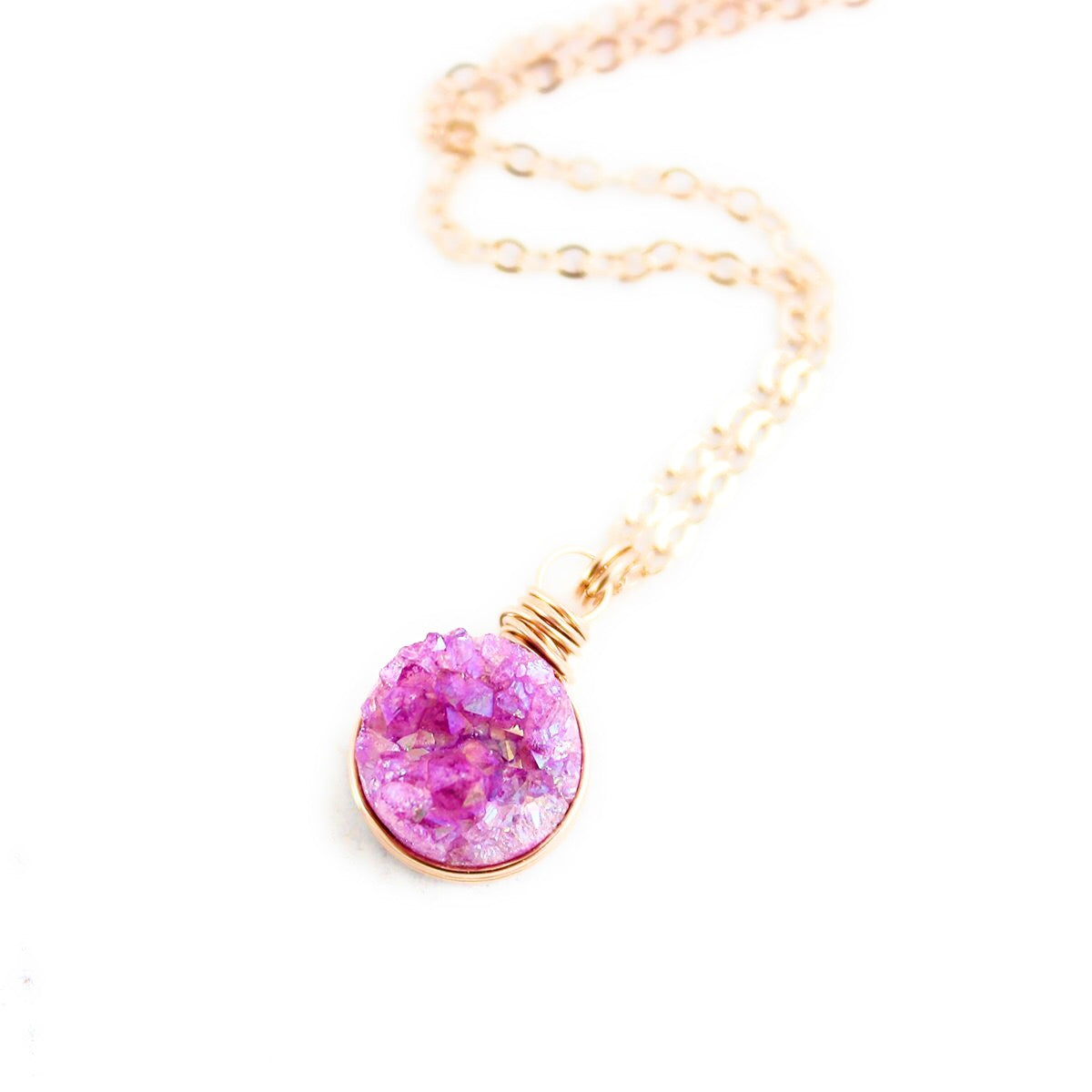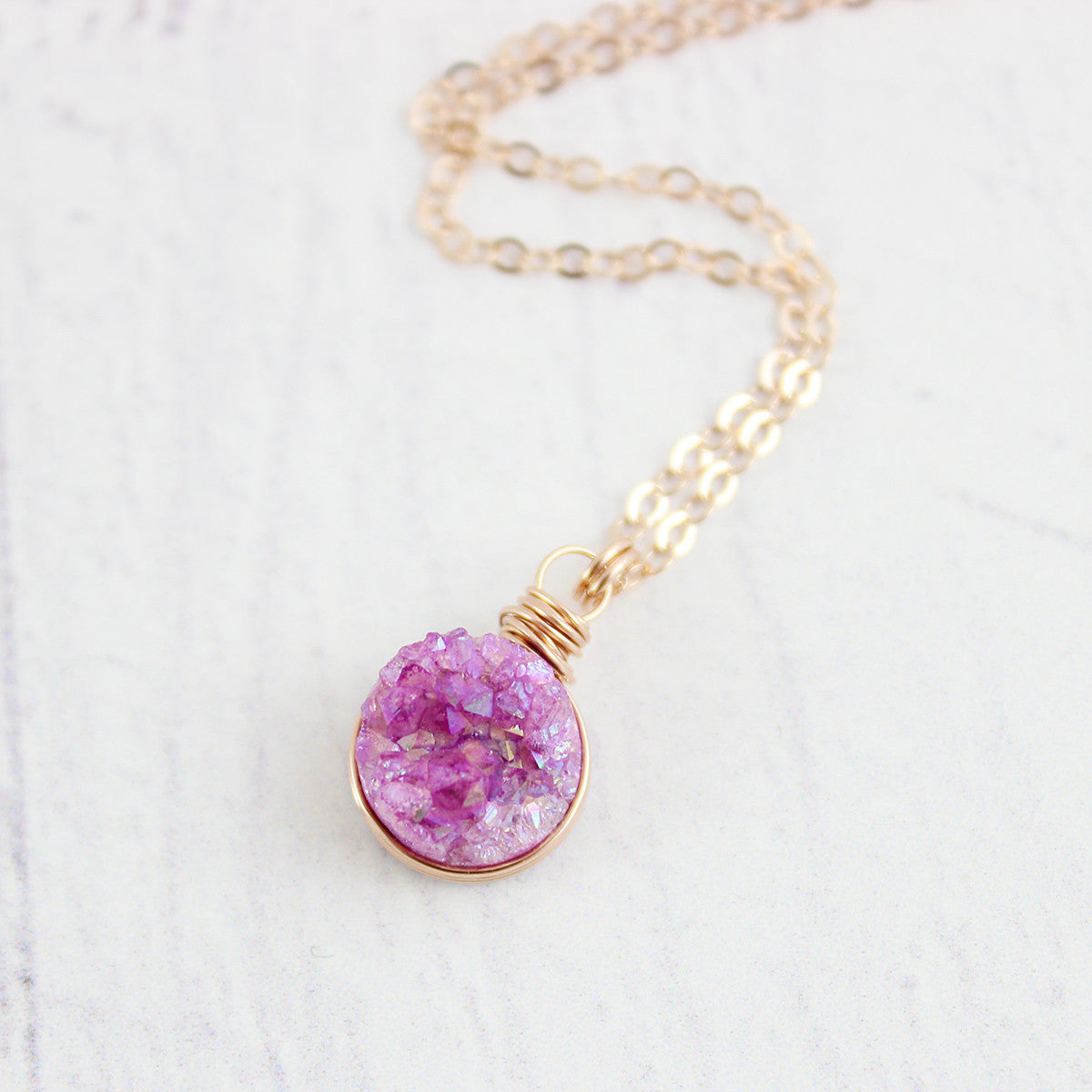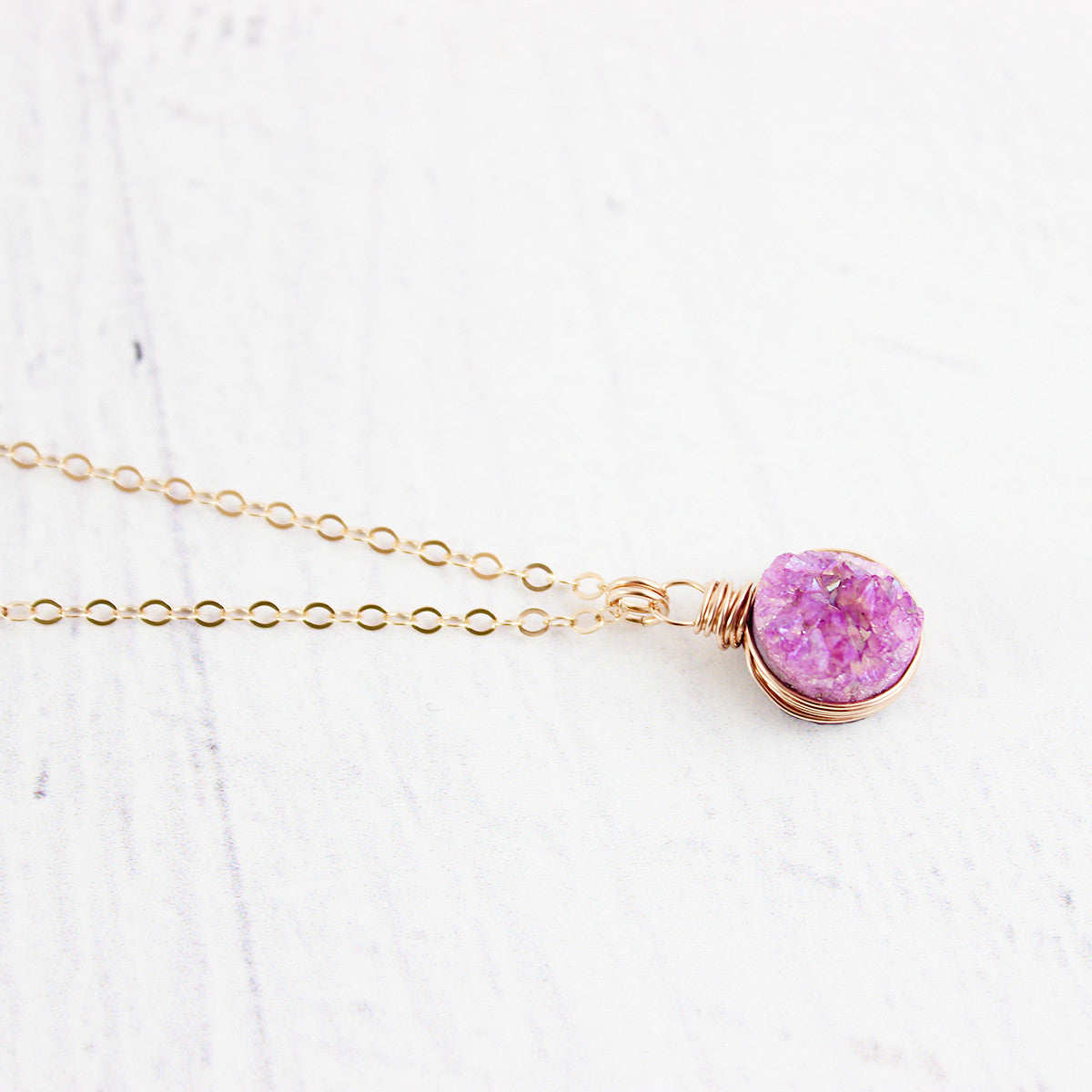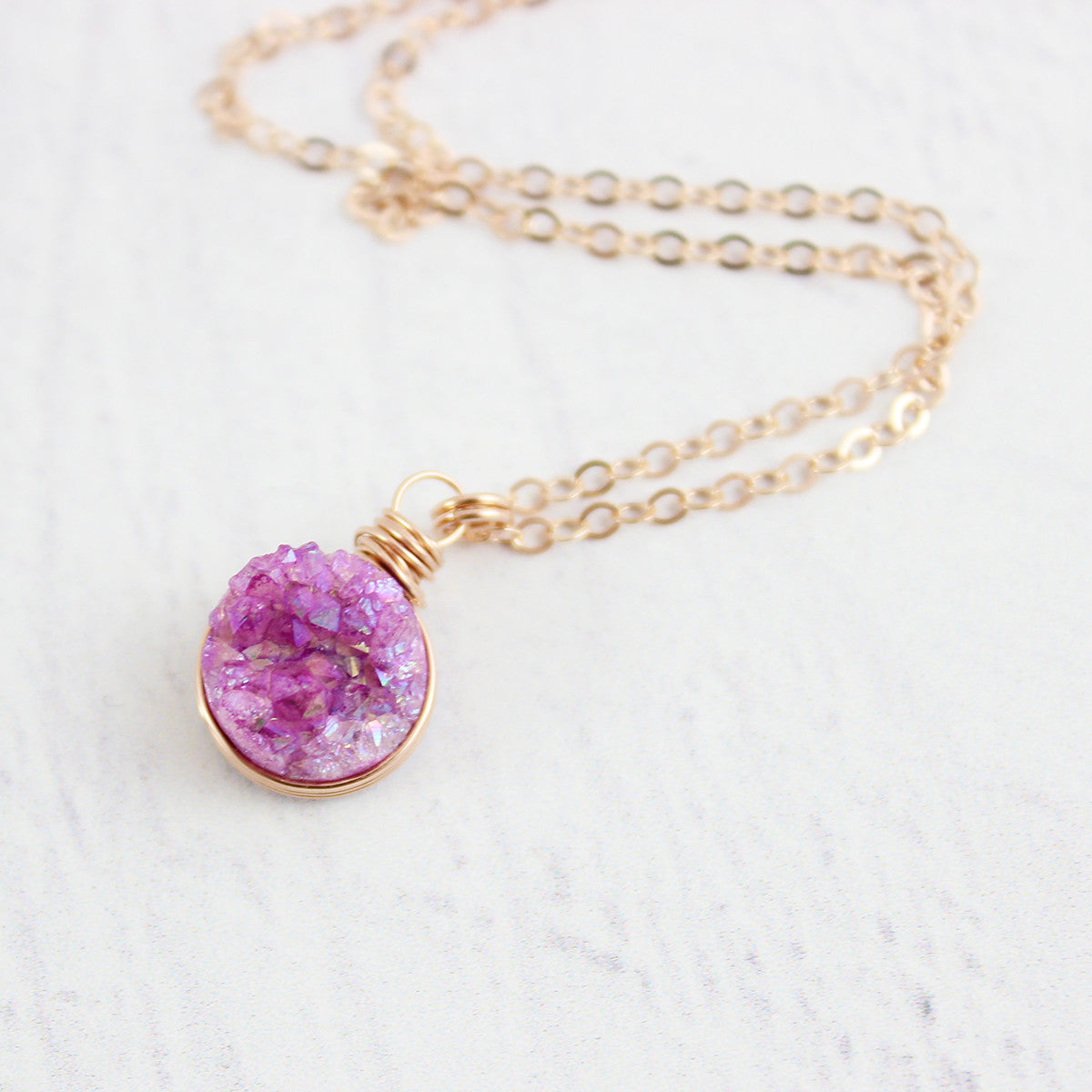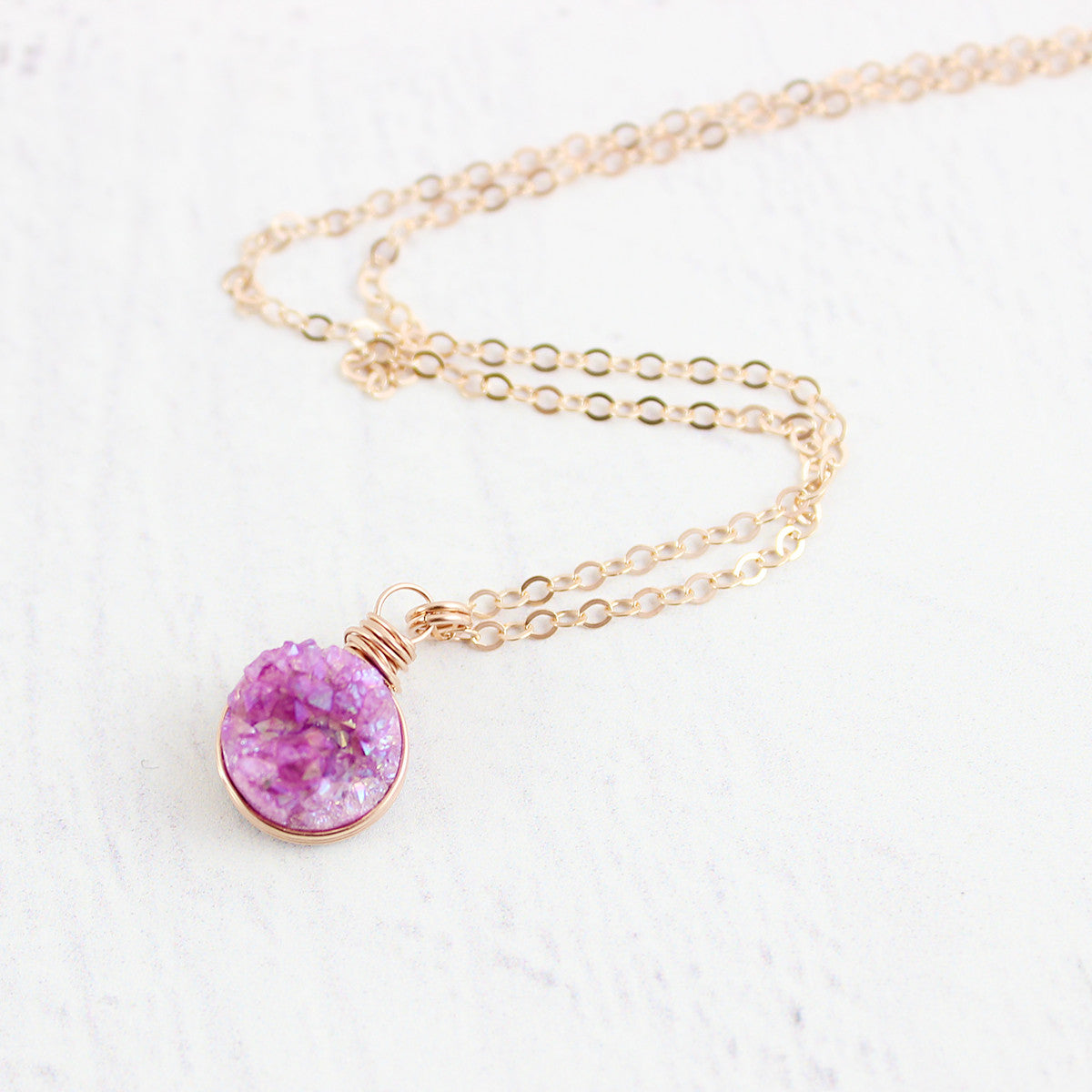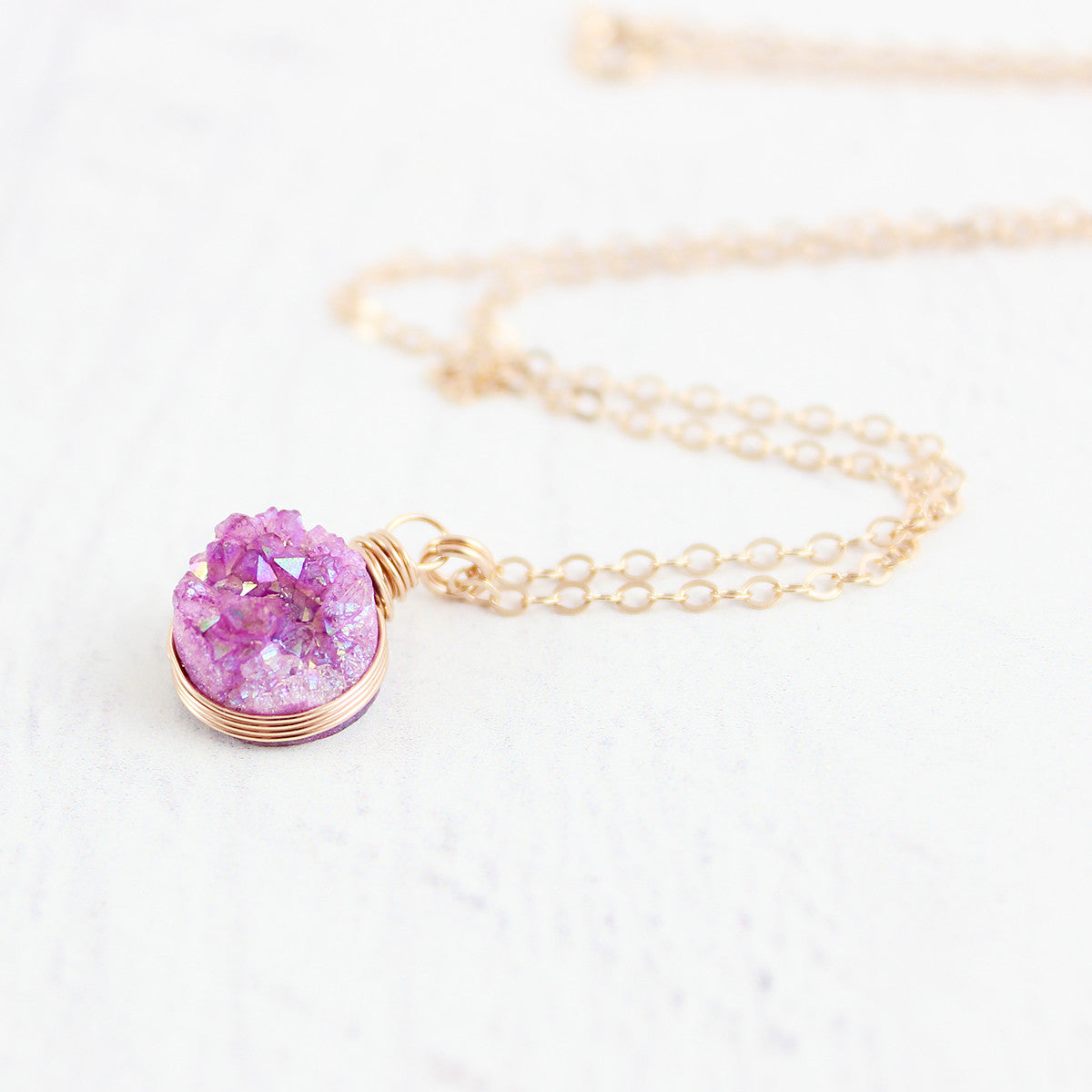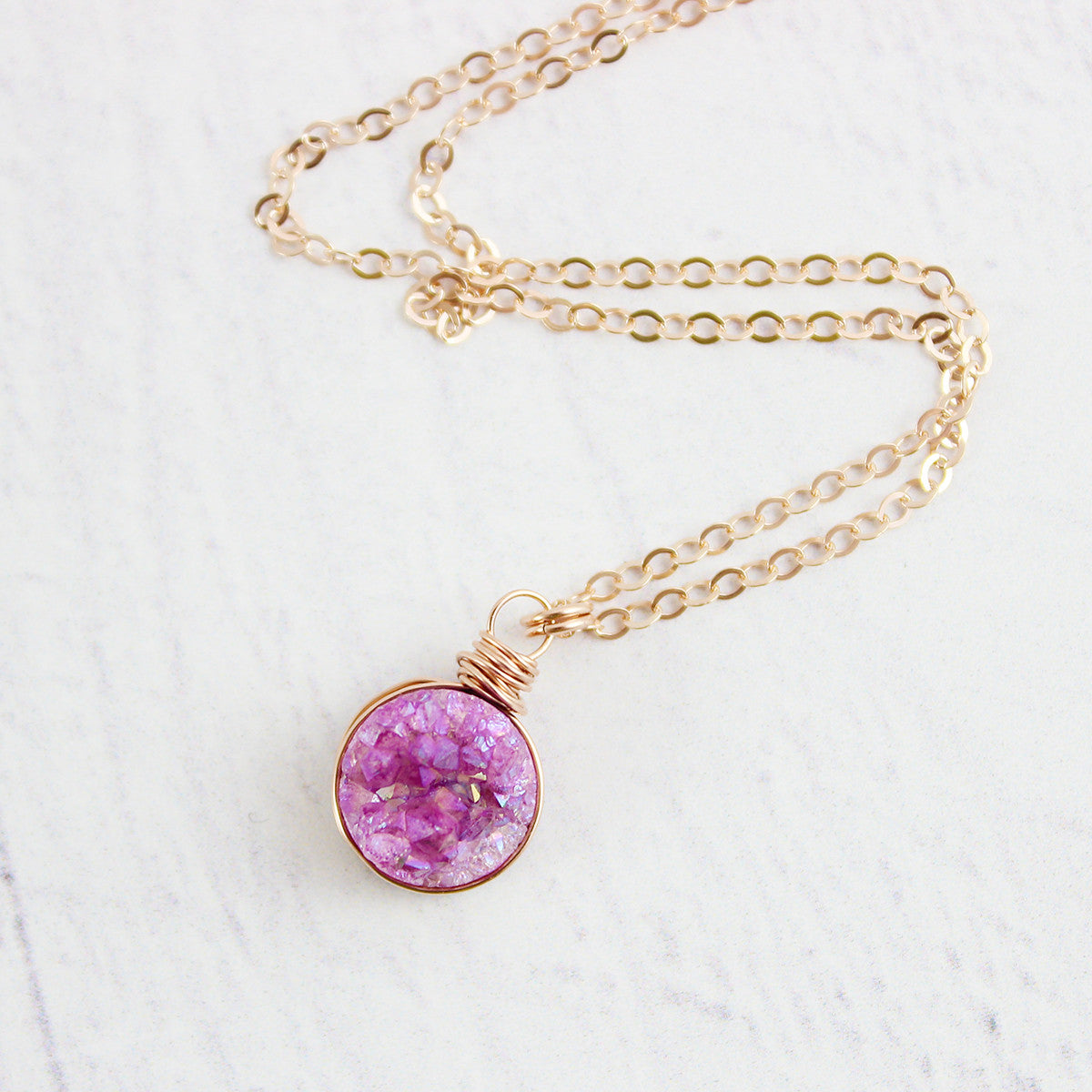 Fuchsia Druzy Rose Gold Circle Necklace
Buy on the 5 star rated, out of 229 ratings, Starletta Designs Amazon Handmade store and get free shipping:
Copy and paste this link to view this necklace on Amazon:
https://www.amazon.com/dp/B073TRN2ZP?ref=myi_title_dp
Click on this link to see the full Amazon collection of 200 items: 
https://www.amazon.com/s?me=A2AA3CWGTJBP79&rh=n%3A11260432011
Note: The Amazon store is open year-round, but this Shopify store is open seasonally December 1st-31st.
International Orders: Paypal only. Shipping fee schedules available for USPS, UPS, and DHL. Prices are as listed on Amazon, plus country-specific taxes and/or duties. Message us year-round: contactstarlettadesigns@gmail.com
Fuchsia Druzy Rose Gold Circle Necklace:
This beautiful fuchsia necklace has an elegantly handcrafted druzy gemstone circle bead which is adorned by a 14kt rose gold-filled cable chain. The soft golden hue of the chain and the thin wires clasping the bead add to the beauty of the crystal. The bead is petite and small, measuring 10 mm. Can be layered with rose gold chains or worn alone for a beautiful and mesmerizing daytime look. Variable chain lengths of 16 inches and 18 inches are available for purchase.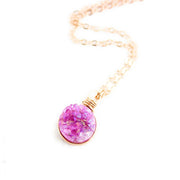 Fuchsia Druzy Rose Gold Circle Necklace