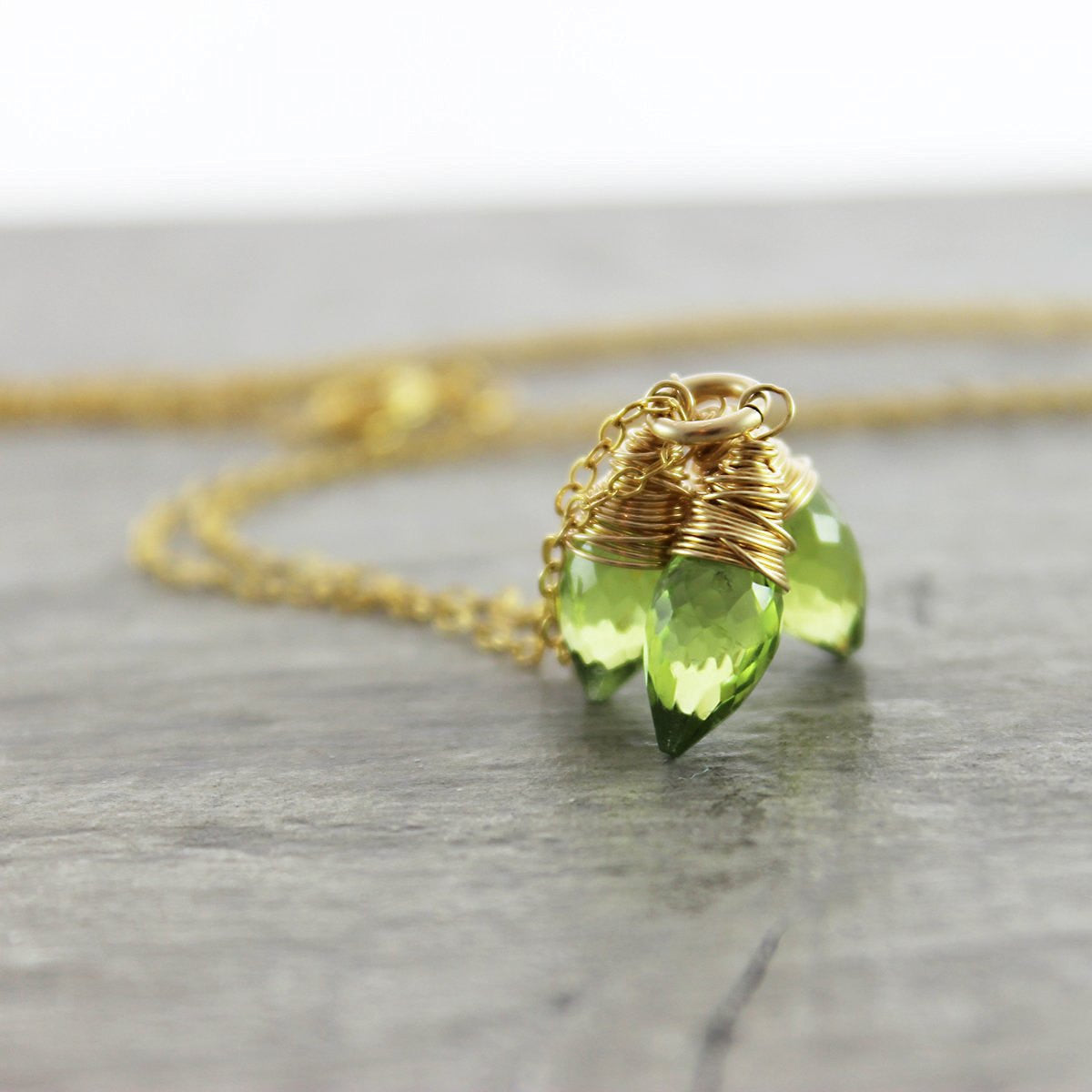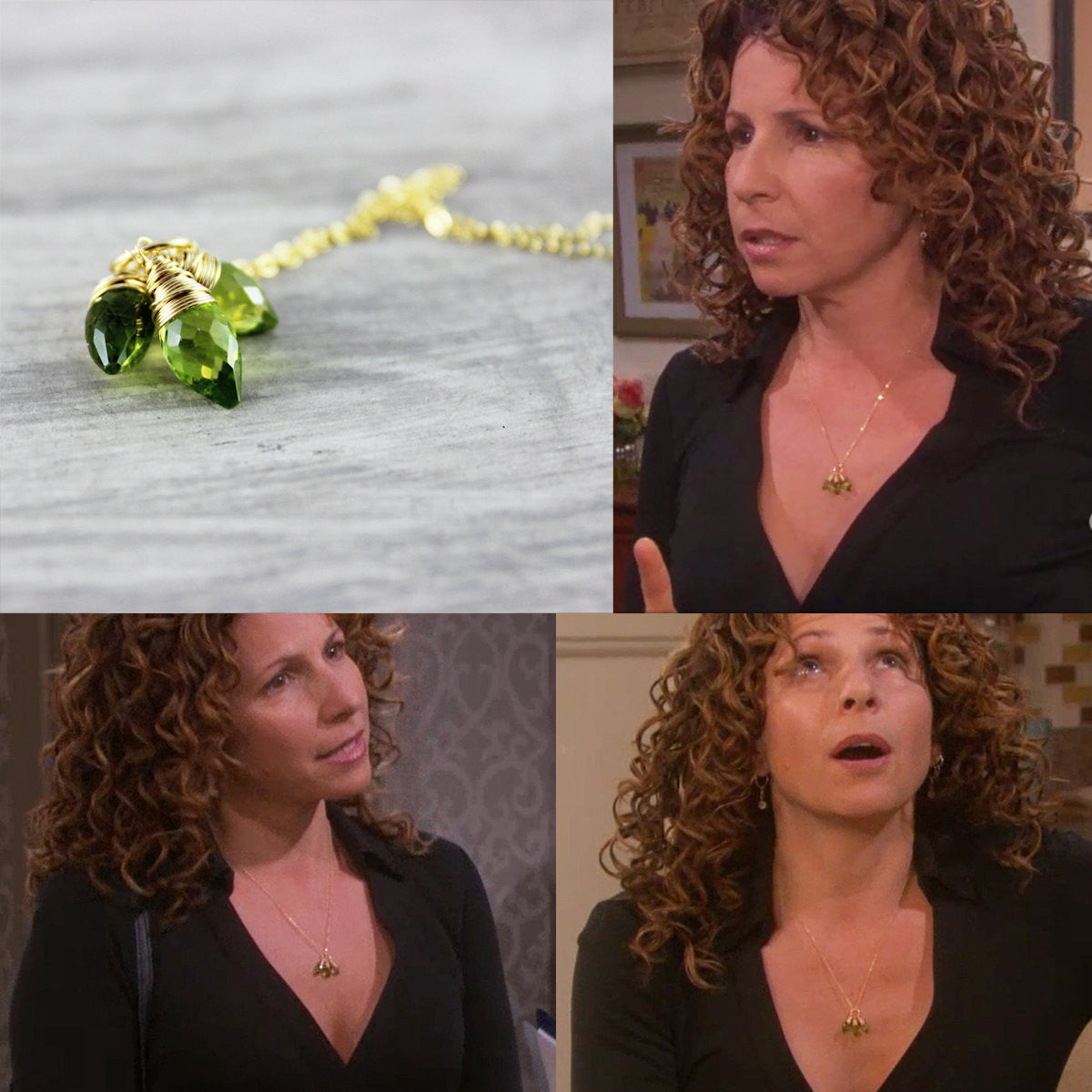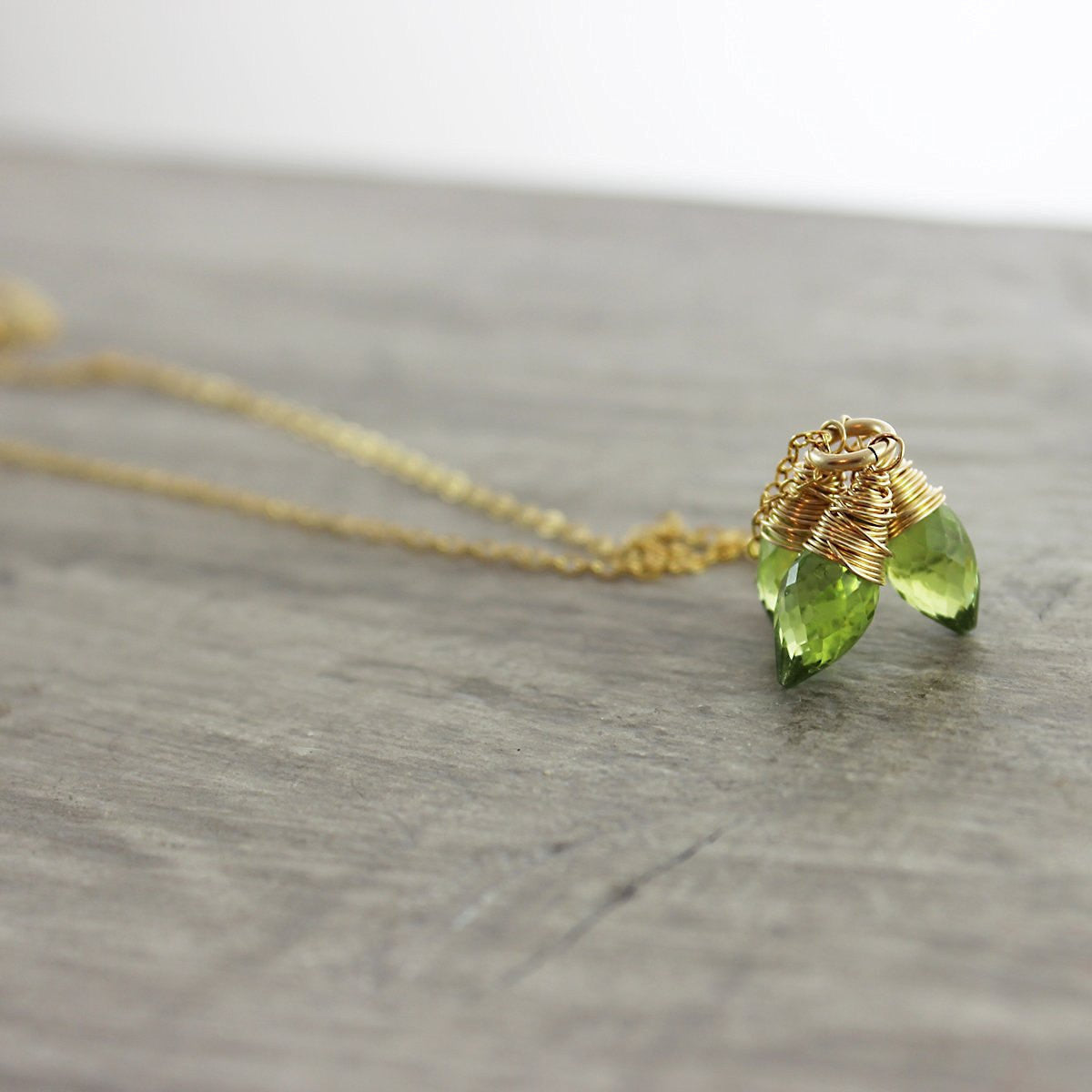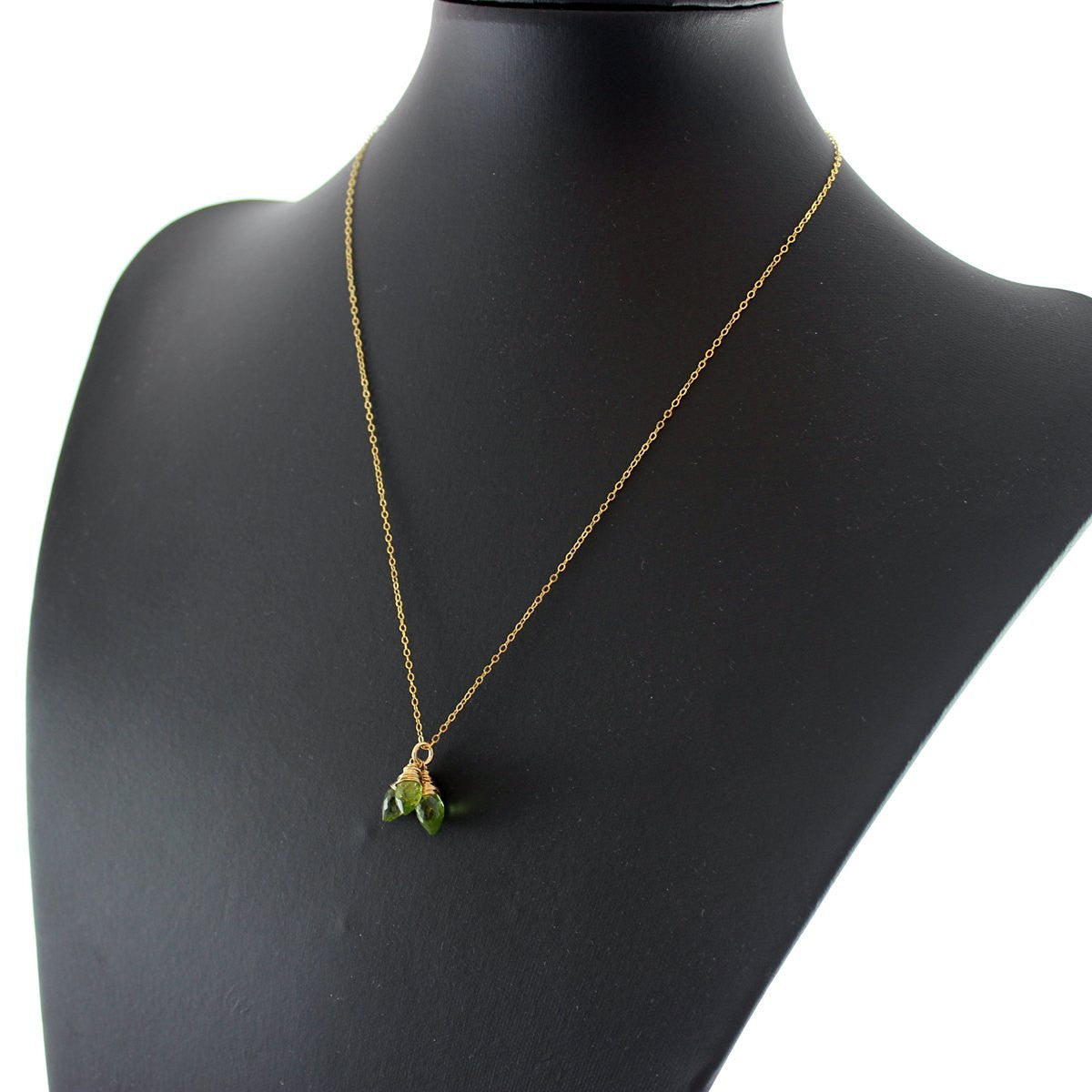 Peridot Gemstone Gold Necklace - As Worn on Days of our Lives
This necklace features a trio of the most beautiful Peridot gemstones, which is the birthstone for the month of August, that have been wire wrapped in 14kt gold fill wire and hang from delicate 14kt gold fill cable chain. It is finished with a spring clasp for added security.
The pendant hangs approximately 7/8 of an inch from the chain. The stones are AAA+ quality natural peridot. All three stones are matched in the same size. The matching sizes range from 8.5-9.5 mm, because hand-cut natural stones are unique.
As Seen on TV! This necklace was selected by the stylist of Days of Our Lives and was worn on the character Anne on Season 50, Episode 27 (original air date October 28th, 2014).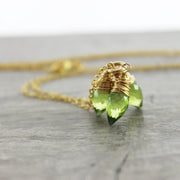 Peridot Gemstone Gold Necklace - As Worn on Days of our Lives