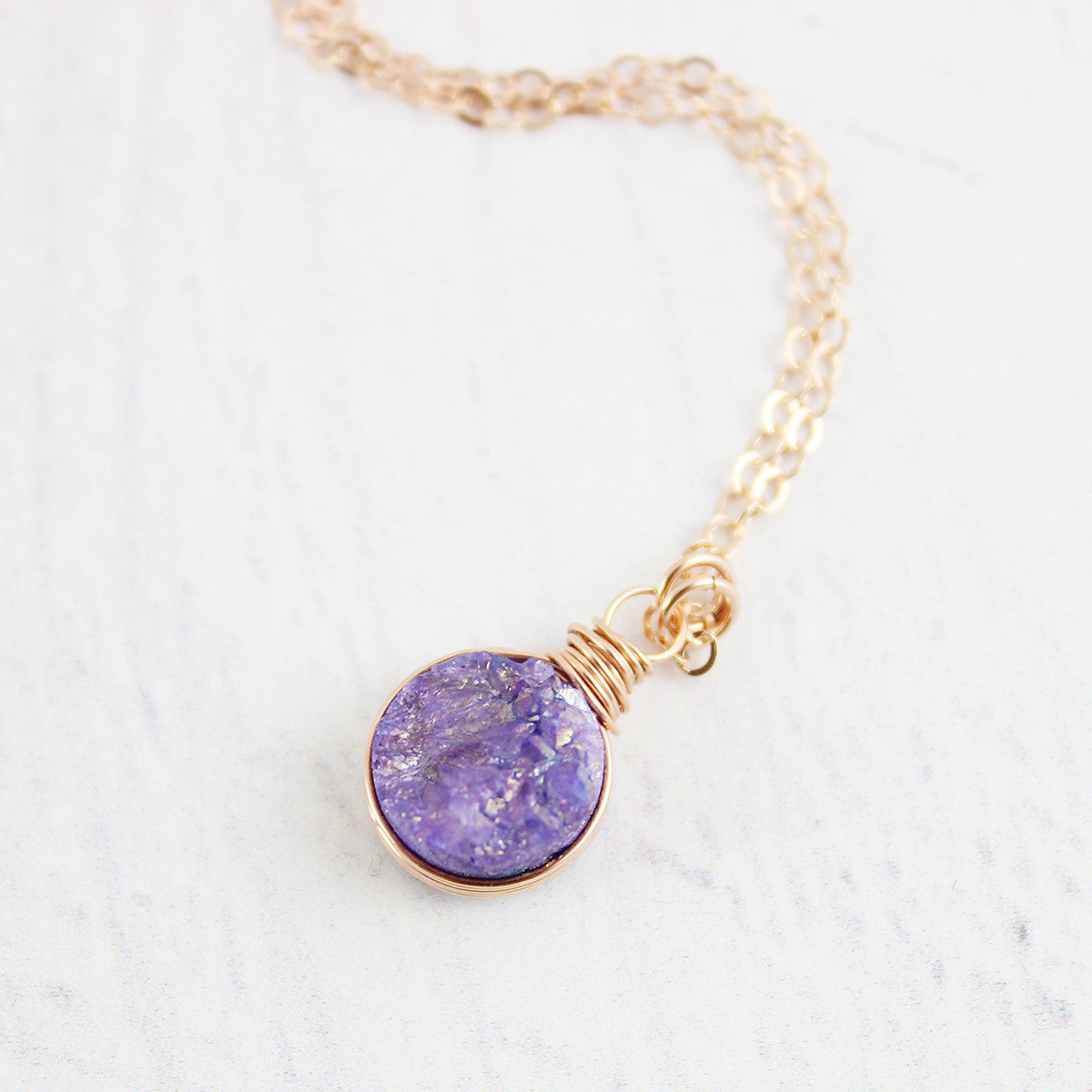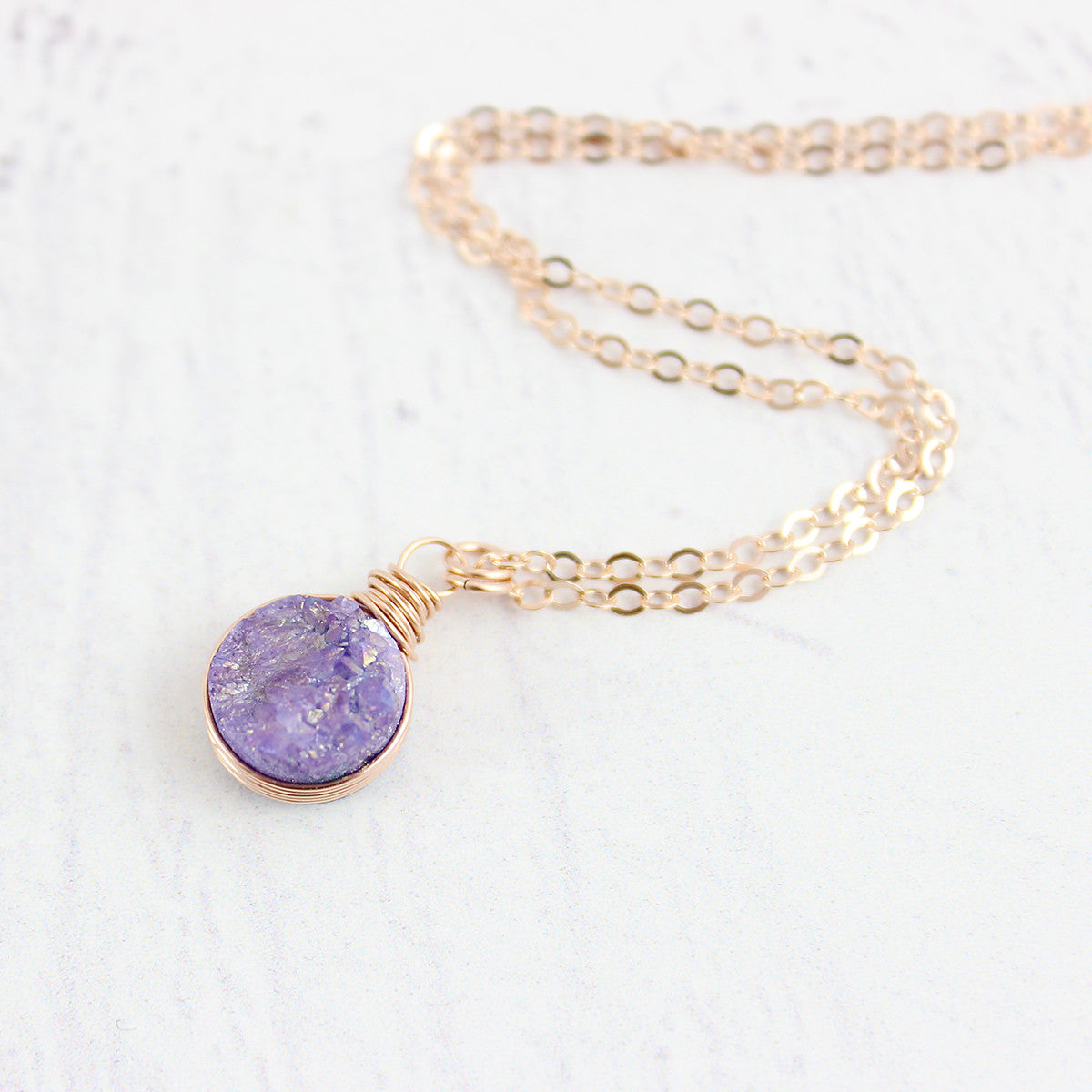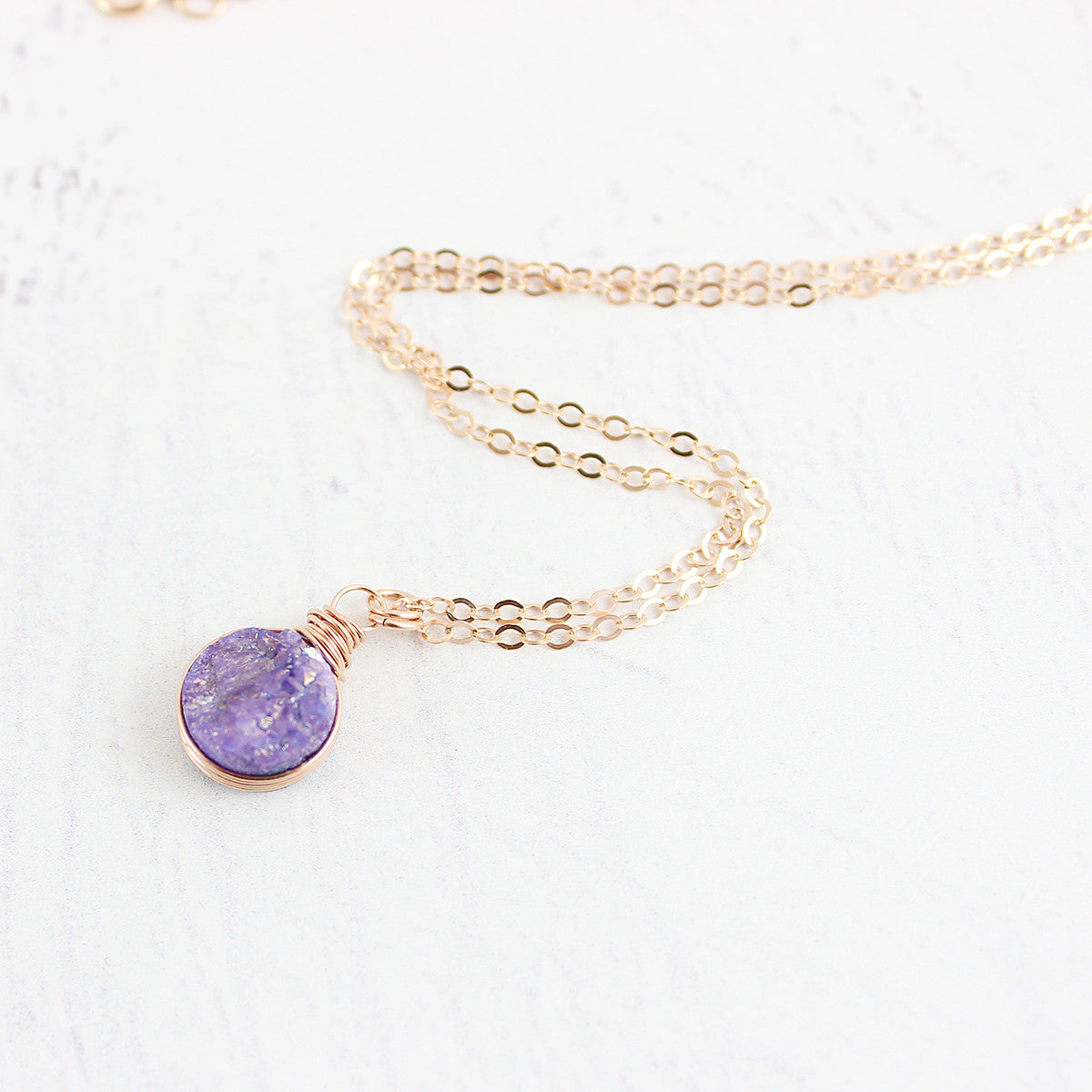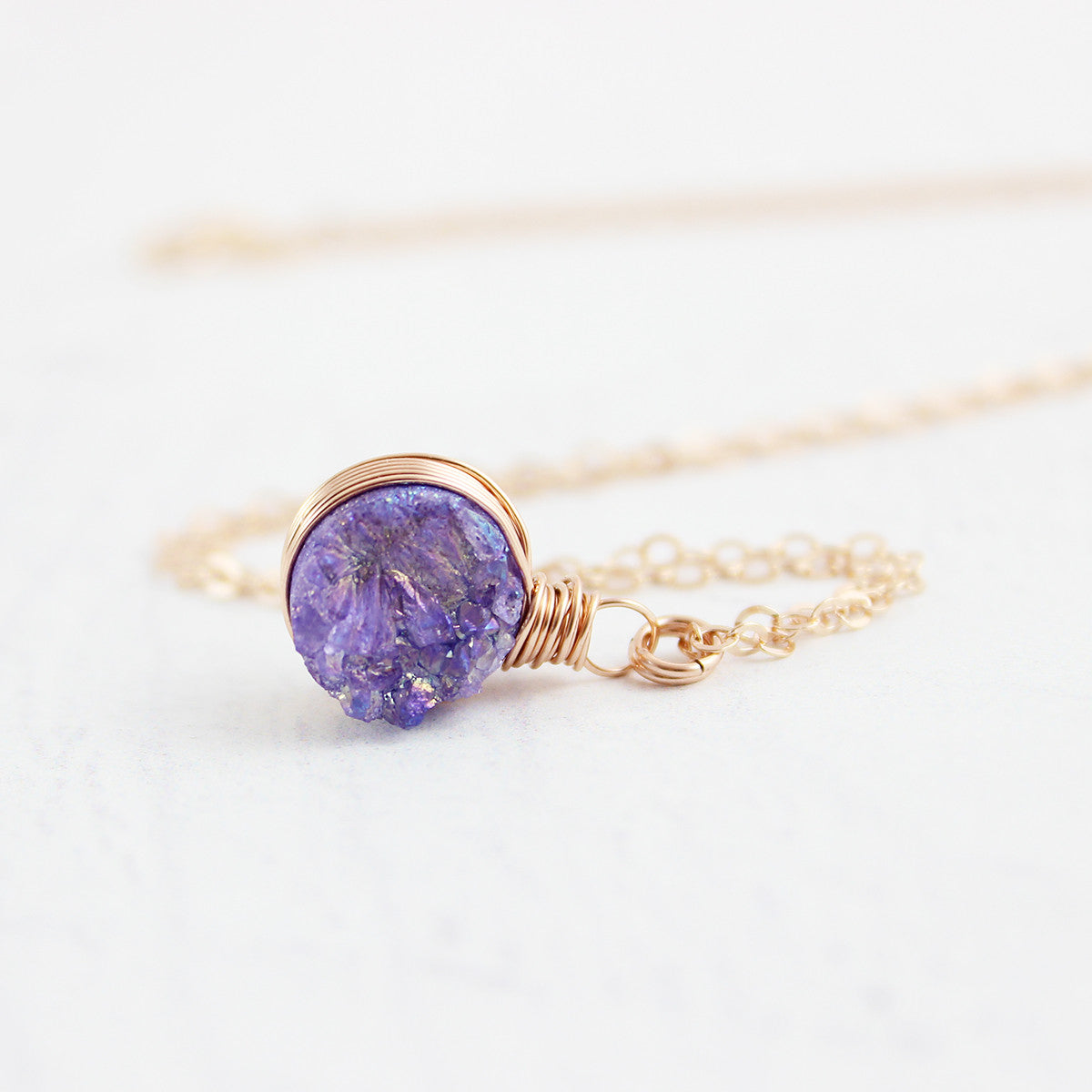 Purple Druzy Rose Gold Circle Necklace
Purple Druzy Rose Gold Circle Necklace:
Tiny, minimalistic design purple druzy rose gold circle necklace with 14kt rose gold-filled chain is a slender piece of exquisite jewelry. Royal purple gemstone necklace that gives a queen like feeling. Beautiful purple druzy quartz gemstone is fastened with a 14kt rose gold-filled thin wire that is connected to the chain with a spring clasp mechanism. Suitable for all occasions. A rare piece of luxurious, expensive looking jewel that will surely set you apart. Hanging chain is available in 16 inch and 18 inch lengths. The circular bead in the necklace measures 10 mm.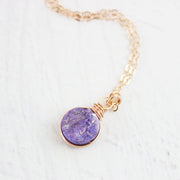 Purple Druzy Rose Gold Circle Necklace