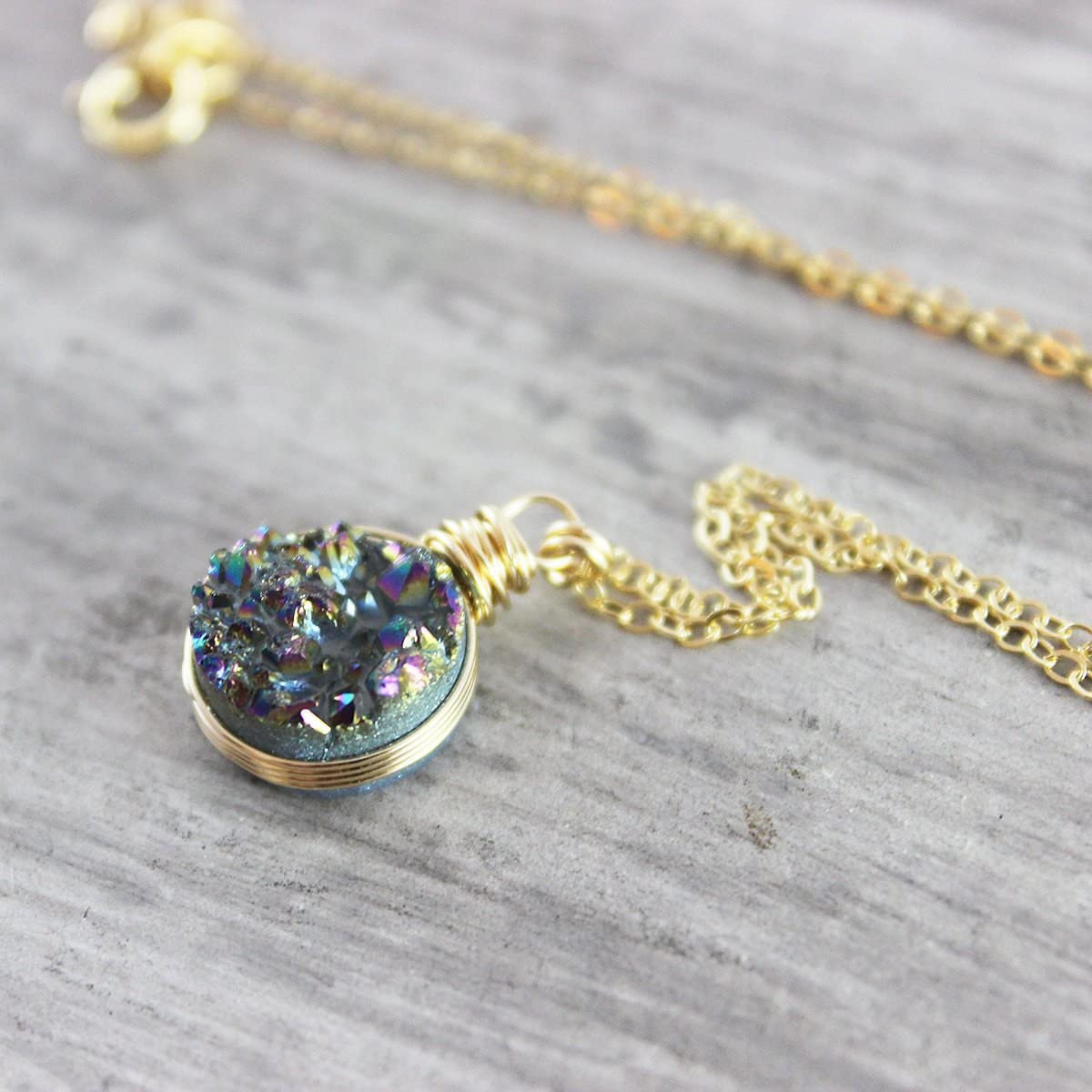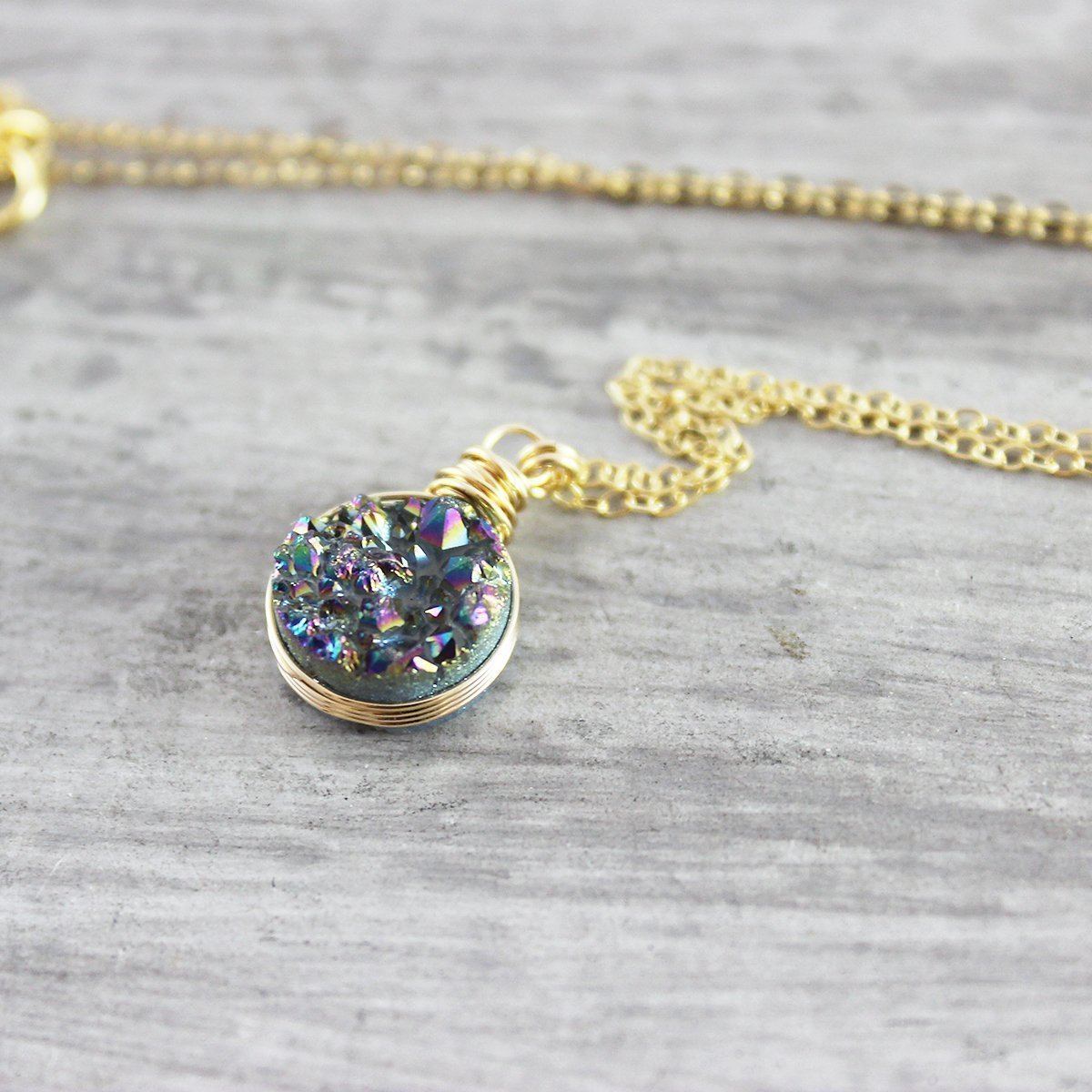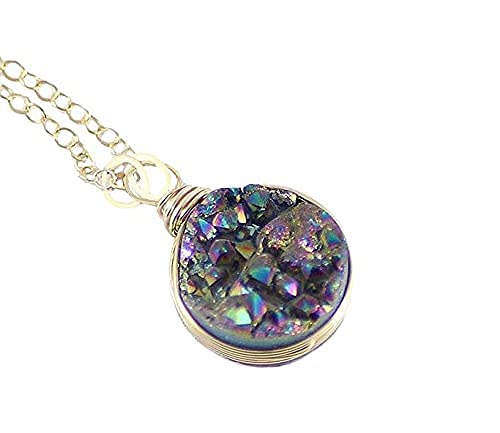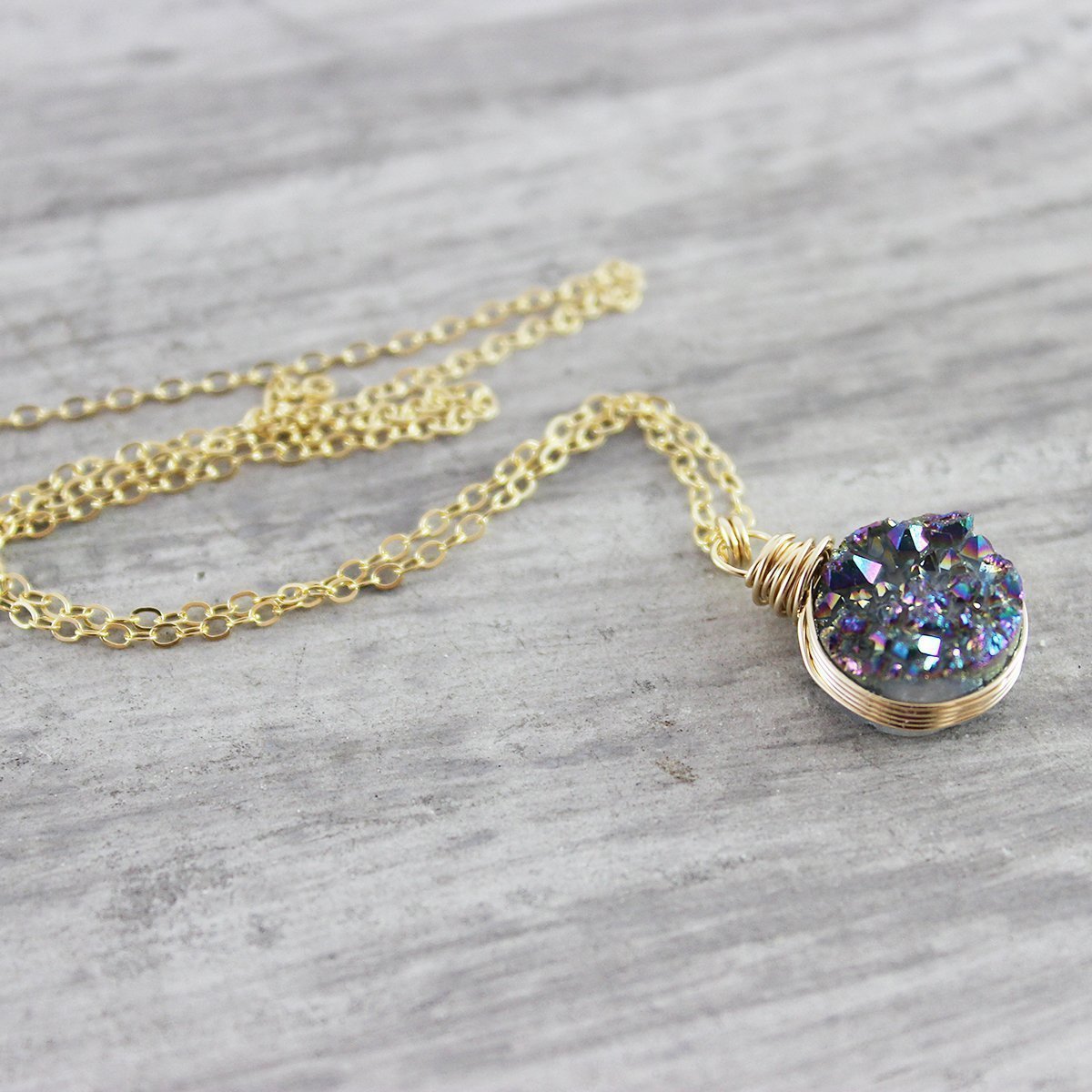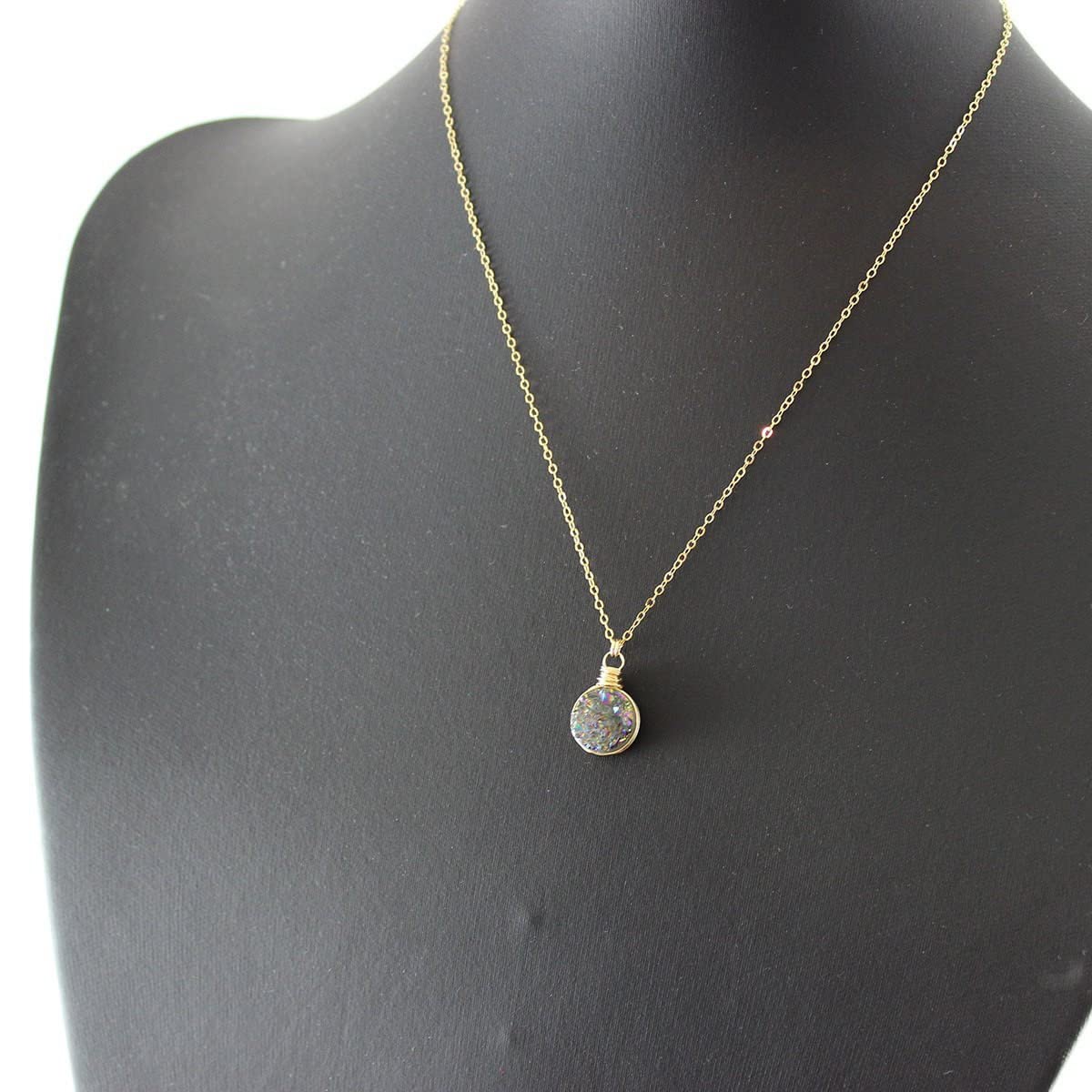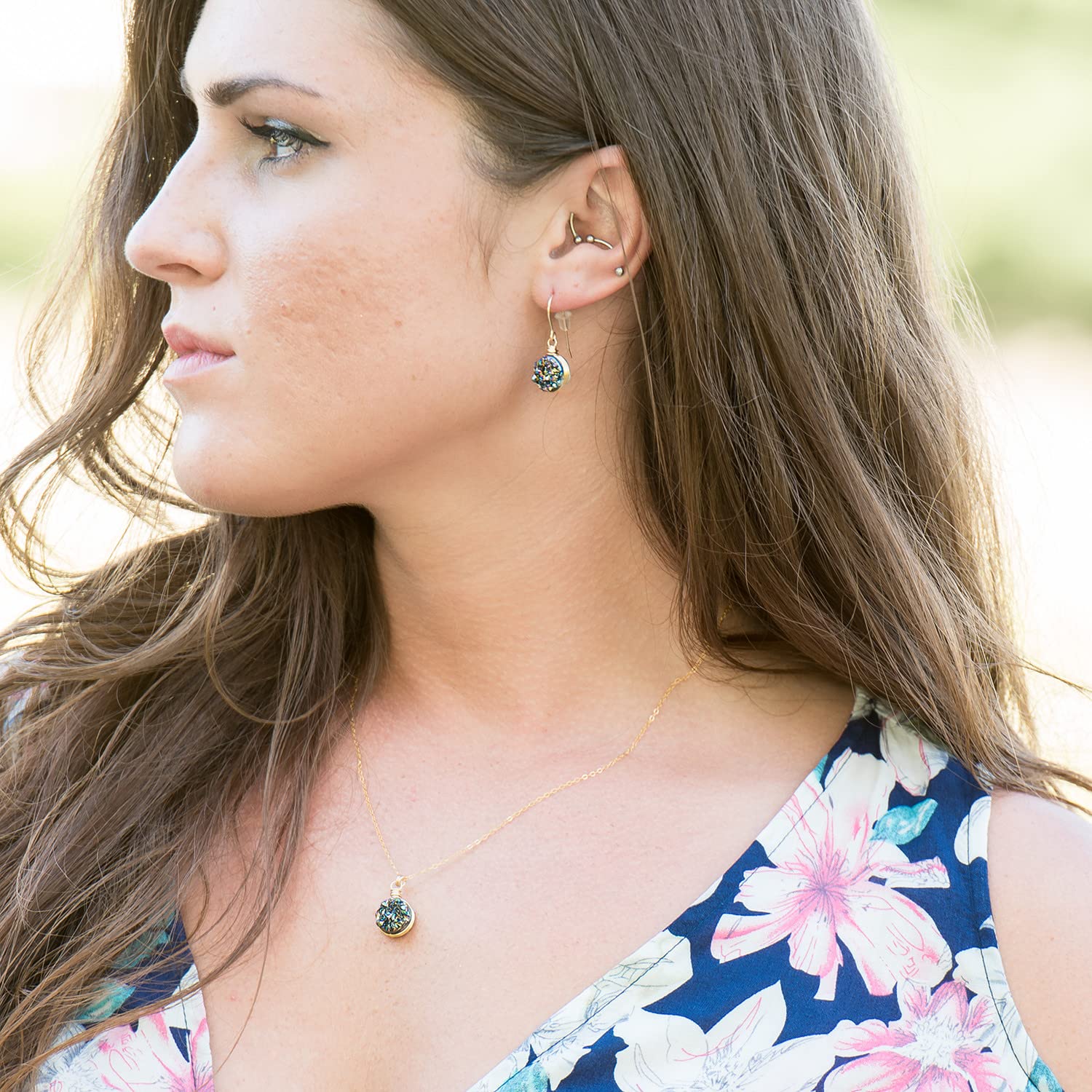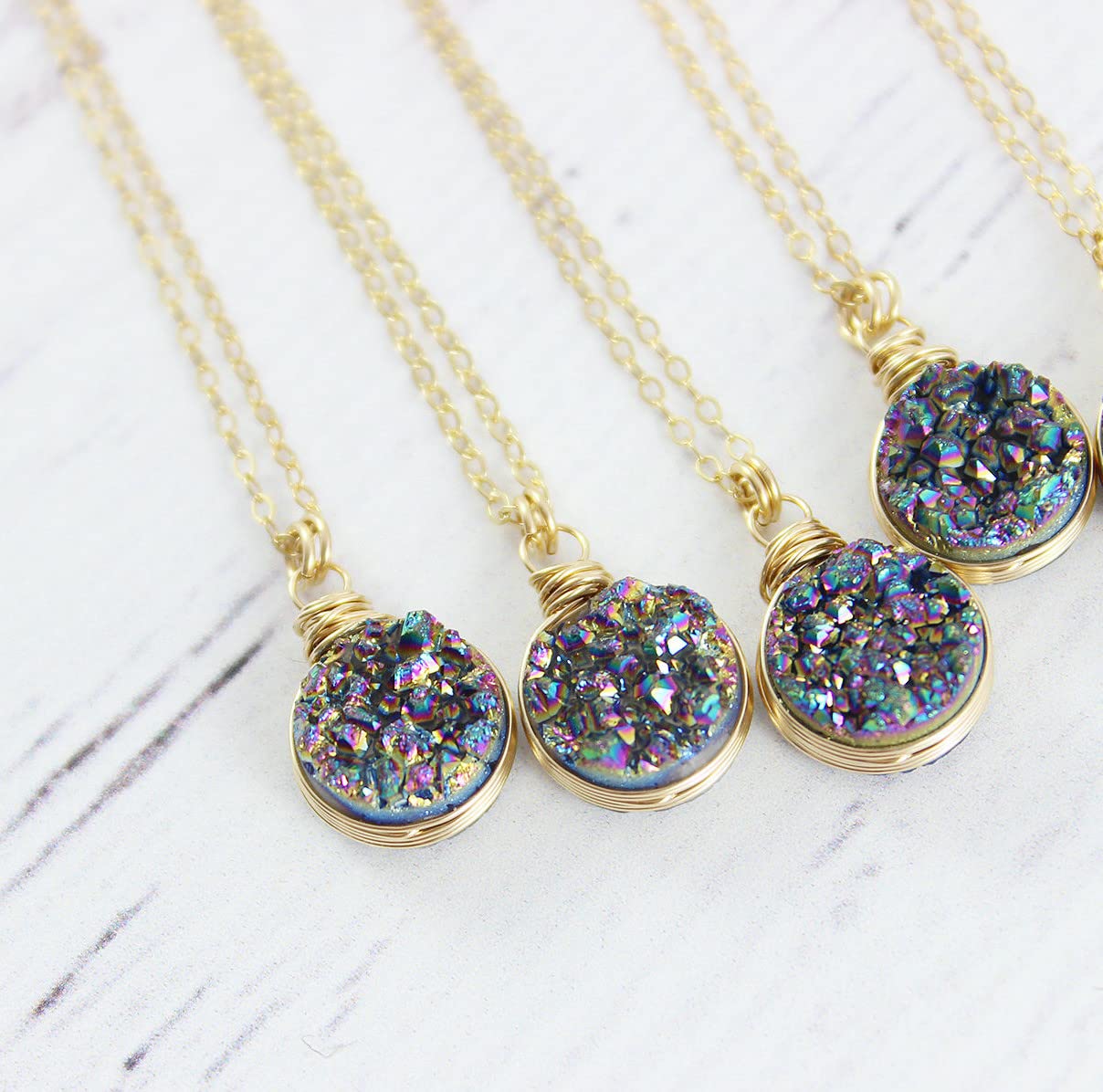 Rainbow Druzy Gold Circle Necklace
Rainbow Druzy Gold Circle Necklace:
Rainbow colored druzy crystal gold circle necklace. The beautiful druzy quartz gemstone bead measures 12mm and looks as if cut right out of a rainbow. It is held together by a 14kt gold-filled thin wire frame fastened to a 14kt gold-filled cable chain which comes in 16 inch and 18 inch length variations. Very elegant and 100% unique handmade piece of jewelry crafted with passion and intricacy. Since it is rainbow colored it goes great with any clothing and accessories. Sparkly, stunning and stylish.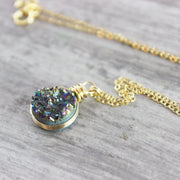 Rainbow Druzy Gold Circle Necklace